Senior Member
Join Date: Oct 2006
Location: IL.
Posts: 1,009
Mentioned: 0 Post(s)
Tagged: 0 Thread(s)
Quoted: 2 Post(s)
For any mustang 11 fans 8.8 swap info!
---
A foxbody rear end with leaf spring perches welded on will work good with foxbody wheels and the stock foxbody driveshaft is perfect fit. Stock 8 inch is good for high 1.3-s 60ft. then the pinion support break, wonder if they make a aftermarket pinion support.
Senior Member
Join Date: Jan 2006
Location: So.Cal
Posts: 2,426
Mentioned: 0 Post(s)
Tagged: 0 Thread(s)
Quoted: 3 Post(s)
I think they make an aftermarket pinion support for the 8" inch case.
An 8.8 does'nt have any pinion support!!
So you're saying that an 8" inch is good for 1.3 60ft times??....thats in a Mustang II, right??
I have an 8" inch in my Pinto with a turbo 2.3 engine. It sure dont launch in the 1.3's...LOL, I think its more like 1.9 or 1.8's....but its gone 10.71 in the 1/4 mile.
But now the turbo engine is broken, and Im eventually going to put a 400+ inch Cleveland or Windsor in it.
Im thinking that the 8" inch wont handle 750-800 horsepower!!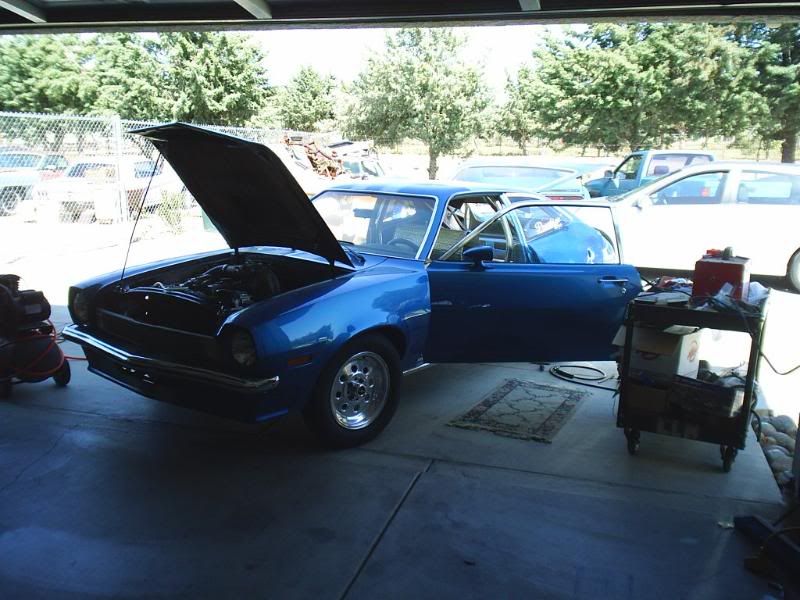 ---
As the world turns...I get more dizzy!
Gear in this thread - Powered by O'Reilly Auto Parts