Senior Member
Join Date: Jan 2006
Location: Cuba MO
Posts: 5,316
Mentioned: 0 Post(s)
Tagged: 2 Thread(s)
Quoted: 185 Post(s)
Dick Trickle #99 Mustang Photos....
---
Over the holiday weekend I made a trip to Charlotte and while I was at KS Racing I snapped a few photos of Dick Trickle's #99 A&W Mustang that's being restored.
This car won 64 or possibly more feature races in I believe 1972 and was big Ford powered(Tunnel Port unknown cubic inches but probably at least 454). It's surprisingly crude by modern day standards with a 1965 Ford front stub attached a home made cage etc I would say that most modern street stock style race cars are about as well prepared(or better) so it really shows how far short track circle track racing has come in the last 30 years. This car managed to beat Larry Phillips and other competitors at a big race held at Rolla Speedway(Rolla MO) while running on 7 cylinders!
The old car has been beat on pretty hard notice if you can how it has the right front frame horn pushed up somewhat probably from some sort of crash.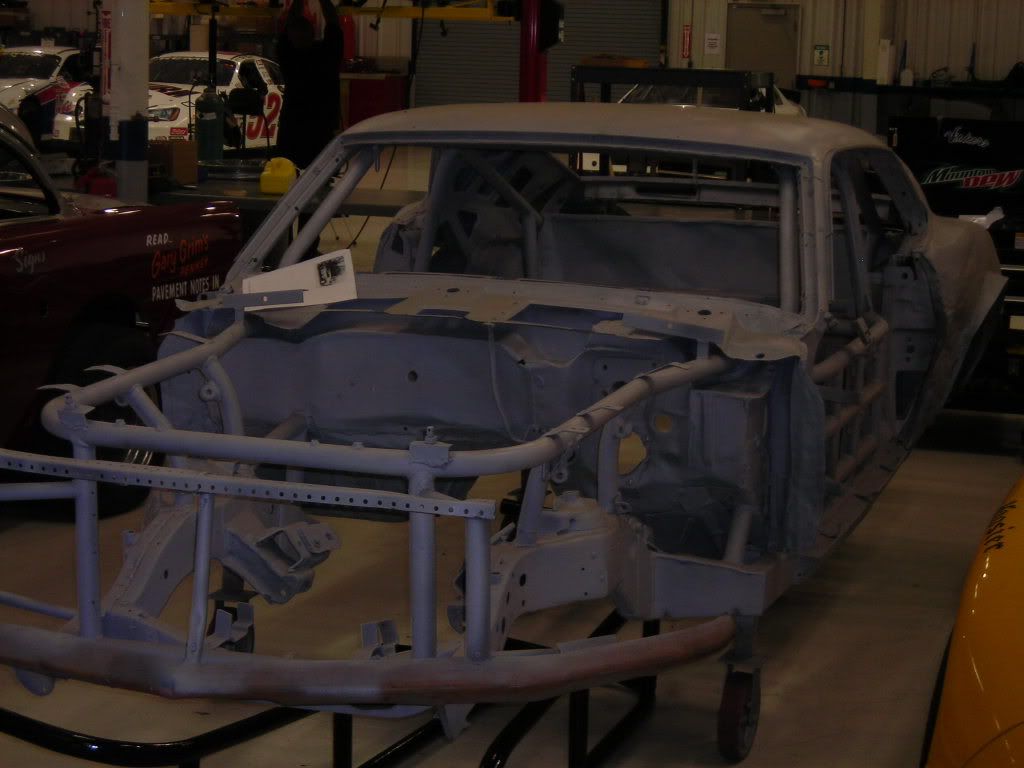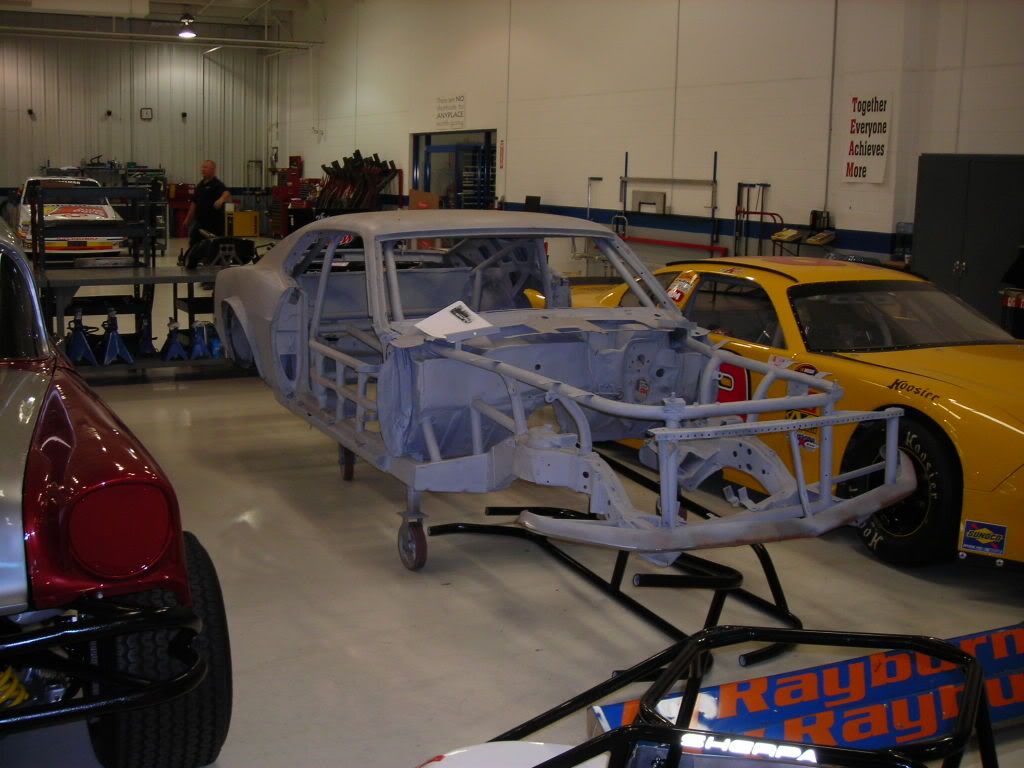 ---
Any sufficiently advanced technology is indistinguishable from magic --Arthur C. Clarke

Dave McLain
McLain's Automotive
Senior Member
Join Date: Jan 2006
Location: Charles City, Virginia
Posts: 2,851
Mentioned: 0 Post(s)
Tagged: 0 Thread(s)
Quoted: 29 Post(s)
Cool.
---
That's cool. I read somewhere that they used the 65 Galaxie style suspension for a long time.
---
Where's my beer and that half inch wrench?
http://i168.photobucket.com/albums/u...cecar066-1.jpg
Senior Member
Join Date: Jan 2006
Location: Cuba MO
Posts: 5,316
Mentioned: 0 Post(s)
Tagged: 2 Thread(s)
Quoted: 185 Post(s)
Yes I think some drivers/teams used the 65 Ford front geometry in Nascar racing till at least the mid 1990's. I know Harry Gant and a few others were using it in 1993. I think as drivers came along who grew up using the Camaro and Monte Carlo/Chevelle geometry they gradually switched over to the big GM geometry with the box in the front. It also gave them some more room for a larger oil pan under the engine.

Notice how the Trickle car has no front cross member, I would say that was done to get the engine lower in the car.
\
---
Any sufficiently advanced technology is indistinguishable from magic --Arthur C. Clarke

Dave McLain
McLain's Automotive