The Best Kind of Gun
---
Is a FREE gun! I won this at the local curling club gun raffle last night. The best part is I got the tickets in exchange for laying down some paint on a buddy's tractor. It's a Mossberg 535 waterfowl 12 guage. It's a little clunky like my 835 utlimag, but for what they cost new it's pretty nice. It's light, and I don't have to worry about scratching the stock. I was hoping to get the over-under 12 guage, but I'll save my complaining. Pumped about 100 rounds through her today, and my shoulder shows it.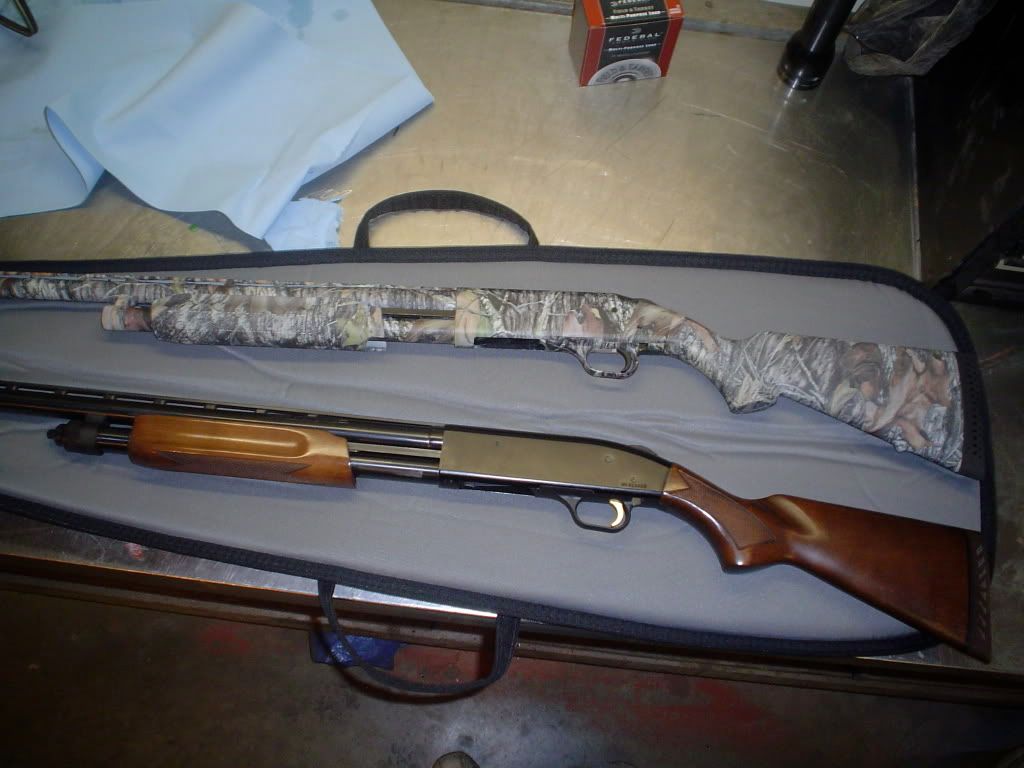 -Jared
Senior Member
Join Date: Sep 2007
Location: Cistern, Texas (Southeast of Austin)
Posts: 2,021
Mentioned: 0 Post(s)
Tagged: 0 Thread(s)
Quoted: 5 Post(s)
nice!
---
Sharpen your pitchforks and light your torches... 'CHANGE' is coming!

We say grace, and we say ma'am, if you ain't into that we don't give a damn... cause a country boy can survive!