Senior Member
Join Date: Jan 2006
Location: Union, OH
Posts: 560
Mentioned: 0 Post(s)
Tagged: 0 Thread(s)
Quoted: 0 Post(s)
My Heap
---
I got a notice from the local zoning board to get rid of my "junk" car, I hate not having a garage. I was gonna get my buddy to bring his rollback, but it was cheaper to just get plates and fix the thing, so that's what I did.
I made sure the local police saw the fact that it runs and has valid tags.
I'm gonna get it towed to work anyway, the racetrack I work at has a couple of lifts and other stuff that will make working on it a lot easier.
I have a question, how do I get the ignition switch out of this thing without a key, it's a 77 Ranchero. I may just wire it up through some switches, right now I have the MSD hooked up through a switch, and my horn button is my starter switch.
Even though this thing is ugly, it sure was fun lighting it off again.
---
Last edited by Yoeman; 03-16-2009 at

03:07 PM

. Reason: I'm caint spehl
Senior Member
Join Date: Oct 2006
Location: fargo, nd
Posts: 1,656
Mentioned: 0 Post(s)
Tagged: 0 Thread(s)
Quoted: 1 Post(s)
drill out the pin that holds the lock cylinder, stick a screwdriver in where the key goes... turn and pull
if it had a dash mount key like the pickups then just take the ring off and the whole lock assembly and ignition switch comes right out as a unit
---
just another dual quad 545 :-)
Senior Member
Join Date: Jan 2006
Location: Union, OH
Posts: 560
Mentioned: 0 Post(s)
Tagged: 0 Thread(s)
Quoted: 0 Post(s)
Okay, thanx, it's in the column.
Senior Member
Join Date: Dec 2008
Location: from Ireland, live in lake charles, louisiana
Posts: 555
Mentioned: 0 Post(s)
Tagged: 0 Thread(s)
Quoted: 0 Post(s)
that burns me arse!
---
Never have lived close enough in town for "zoning" laws but when I first moved to lake charles la. I came across a yard with literally 5 or 6 1971 to 1973 mustang coupes and mach1's. I would drop by every once in a while to persuade the guy out of one. He always told me the same thing, "they belong to my dead brother...not for sale"... A few months went by and I passed by and seen the wrecker there dragging them out one by one. It was a sad site. The ol' man was almost in tears. When He seen me he simply said "well, guess I should have sold em to you, at least they might have went another round!"....So, I feel you on those panty wastes slapping stickers on peoples stuff in their own yards!.....Private Property my arse!
---
73' mustang coupe 514/C6
66' mustang coupe
69 GTO/clone
49' Hudson supersix/390FE Ford
proud member keyboard warriors
and the Southern group
ITs like that in and around Ft. Hood Tx. If it doesn't move after a couple days, you will have a sticker on the window. I live in Millersport Ohio and we don't have that. Feel for you.

Maybe you could put a bunch of schrubbery around it and then they can't tell either way.

Good to hear your car is now running though.
---
1993 Mustang, 545, 2-speed, fast in black paint, radar deflecting black.
Senior Member
Join Date: Jan 2006
Location: Canyon Lake, Texas
Posts: 1,033
Mentioned: 0 Post(s)
Tagged: 0 Thread(s)
Quoted: 0 Post(s)
My dickhead yuppie neighbor called the City on me right after changing their zoning laws. I had my freshly painted TC in the driveway under a nice looking car cover awaiting a BB swap. (pic below) So I moved it to my buddies house in the country and his drunk friend promply backed over it. I got back at my dumbass neighbor by piling up a bunch of crap behind my storage building in plain view from his deck, but not from the street. Nothing he could do about it.
Zoning laws are abused. It's one thing to have a pile of **** on cinder blocks for months on end....
I can do whatever I want where I'm living now. But I hide unsightly stuff from the street (and the neighbors I like).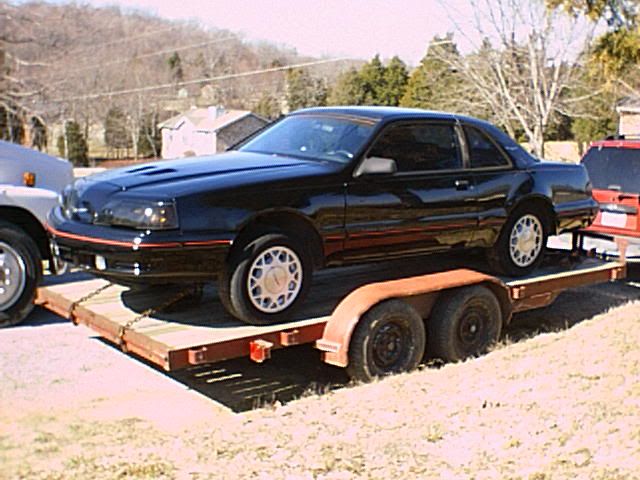 .
---
Last edited by BBBob_M; 03-17-2009 at

10:18 PM

.