Senior Member
Join Date: Dec 2008
Location: Stella NC
Posts: 2,268
Mentioned: 0 Post(s)
Tagged: 0 Thread(s)
Quoted: 0 Post(s)
My front end damage
---
A few pics of the Spider gears not the best but maybe you can see them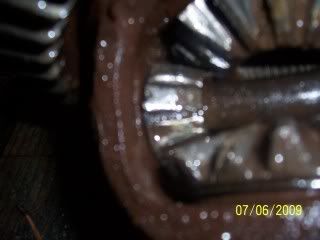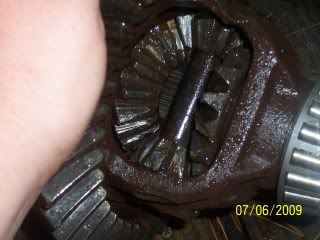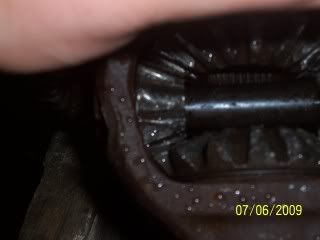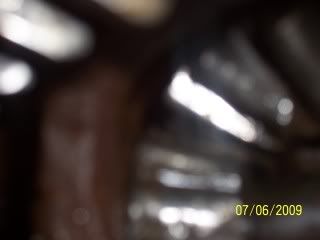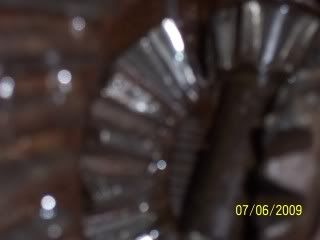 ---
'he never hit the brakes and he was shifting gears'

Larry (SLIM)

77 F-150 BB on 38.5's
Senior Member
Niiiiice!
Does it have a story or did it pop off the line?
The spiders gave up before the u-joints blew? When I ran a 44 I couldnt keep axle shafts in the thing. The joints would separate and take the ears with it or the stubs would break and take the hubs with it.
4340 35sp inner/outer 60F now
---
Kris
George is the trucks name.


"Street Head Mafia"
Senior Member
Join Date: Feb 2009
Location: Timmins, ontario
Posts: 2,221
Mentioned: 0 Post(s)
Tagged: 0 Thread(s)
Quoted: 0 Post(s)
you need some strong aft market spider monkeys there.
---
Despite what you've heard, opportunity does not knock
Senior Member
Join Date: Dec 2008
Location: Stella NC
Posts: 2,268
Mentioned: 0 Post(s)
Tagged: 0 Thread(s)
Quoted: 0 Post(s)
Weel i belive it all start ed 2weeks ago when I launched of the hill in or local hill and hole pit, I was only about 3-4' in the air and then last week when I pulled to the line it snaped and that was it, I cant complain since those are stock and are about 20yrs old, My 44 you see there is the first time in twentty years that it has been apart, stock axles stock 3.50 ring and pinion, I put Ujoints on the drive shaft about a month ago, but not on the axles
---
'he never hit the brakes and he was shifting gears'

Larry (SLIM)

77 F-150 BB on 38.5's