Senior Member
Join Date: Jan 2006
Location: SW FL
Posts: 290
Mentioned: 0 Post(s)
Tagged: 0 Thread(s)
Quoted: 0 Post(s)
6.825" ALUMINUM RODS- 6.7" Oliver rods -Arias Pist
---
USED 6.825 Aluminum rods in good shape -$150


NEW SET OF Eight Lunati/Taylor 4.440 Bore Pistons.-These are swain coated -moly skirts & gold coat on top.
They have .990" x .150" straight wall pins & dble spirolox.
Top ring is down .350

They are Flat top with std oem style valve releifs & 1/16"x1/16"x3/16" ring package.
Compression height is 1.415" so they will work with quite a few rod stroke combos but the common one is 4.15 crank & 6.8" rod with early block.
also a 6.760" rod and 4.3" stroke will work in a later block.
SELL FOR CLOSE TO THE SWAIN COATING COST - $500

NEW SET OF TEN ARIAS 4.390" BORE PISTONS - These Have Arias moly coating on skirts and nitro coated on top.
They have extreme duty .990" tool steel pins & dbl spirolox.
They are a small domed piston with conventional and A460 valve reliefs cut in. (12.8 to 1 compression with a 82 cc head)
1/16"x1/16"x3/16" ring package and weight is 581 grams.
Compression height is 1.370 so they will work with a 4.3 stroke and a 6.8" rod or a 4.5" stroke and a 6.7" rod.
These pistons would cost close to $1500 for the ten with the coating and tool steel pins if ordered
SELL- $800

NEW Internally balanced FRPP B514 Rotating assembly with 4.390" pistons pin fitted & balanced.
4.3" stroke crank has been internally balanced with 6 slugs mallory and FRPP 6.605" h beam rods balanced & fitted to pins also.
Childs & Albert Z-gap rings and HD bearings included also
Sell -$1400

Location is SW Florida

THX - S. Leonard
Senior Member
Join Date: Jan 2006
Posts: 928
Mentioned: 0 Post(s)
Tagged: 0 Thread(s)
Quoted: 0 Post(s)
You have a pm about the oliver rods
Senior Member
Join Date: Jan 2006
Location: 1231 Upper Trace, Owensboro,KY 42303
Posts: 3,956
Mentioned: 0 Post(s)
Tagged: 0 Thread(s)
Quoted: 1 Post(s)
Steve,

I'm happy to hear about your new baby daughter and I'm sure you'll be a great Dad and Mr. Mom too. I'm sorry to hear about your wife's depression and that situation. I'll maintain a prayerful thought for her. Take care and come up and visit again whenever you can.

Hey gang, we done business with Steve before and he's a "straight up" guy. If you need any of these "garage sale" parts, you can buy with confidence.
---
Charlie Evans
Senior Member
Join Date: Jan 2006
Location: SW FL
Posts: 290
Mentioned: 0 Post(s)
Tagged: 0 Thread(s)
Quoted: 0 Post(s)
Thanks Charlie
---
Hey Charlie - Thanks for the kind words - I appreciate the support.
I'm not sure how to do the picture thing but i'm gonna try it with photobucket.
Senior Member
Join Date: Jan 2006
Location: SW FL
Posts: 290
Mentioned: 0 Post(s)
Tagged: 0 Thread(s)
Quoted: 0 Post(s)
LUNATI PISTONS
---
LUNATI PISTONS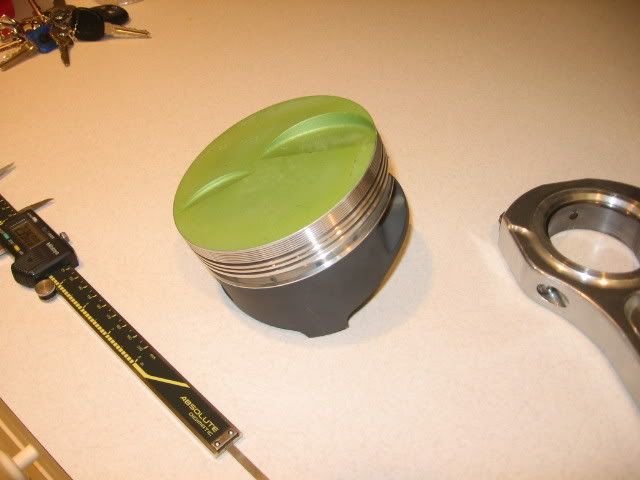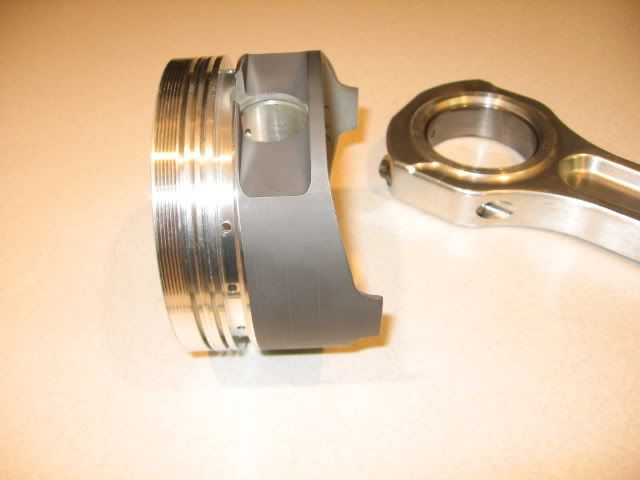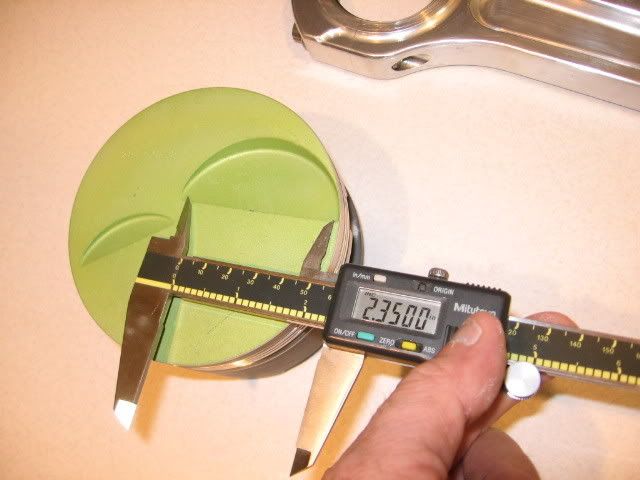 Senior Member
Join Date: Jan 2006
Location: SW FL
Posts: 290
Mentioned: 0 Post(s)
Tagged: 0 Thread(s)
Quoted: 0 Post(s)
ARIAS PISTONS
---
4.390 BORE ARIAS COATED PISTONS