Join Date: Jan 2007
Posts: 292
Mentioned: 0 Post(s)
Tagged: 0 Thread(s)
Quoted: 0 Post(s)
Whats it worth?
---
I just got orders to japan, and cant take it with me. here is what it is
521 Cu. In. 11.2:1 compression
4340 Crank (mustang depot)
4340 H-Beam Rods (elgin)
ARP Main and head studs, ARP rod bolts
Probe low expansion 23cc dished pistons
file fit plasma moly rings
dove heads-
2.25 / 1.76 stainless valves
Bronze valve guides
fully machined and checked
Full port job 100% to Mad porters site
Harland sharp roller rockers 1.76
Comp cams 34-652-5 solid tappet
Advertised Duration 294/ 304, Lift .589/ .615
3/8 hardened one piece pushrods
Weiand duel quad tunnel ram
2 holley 4150 series carbs 650cfm
MSD blaster 3 coil
Pro comp small distributor
Pro comp polished valve covers
Chrome SFI balancer
new OEM water pump with backing plate
2" primary 3.5" collector slip on headers
Canton 7qt.Drag pan with windage and scraper
Melling HV oil pump
Never been fired . car isn't done and now i have to sell it, whats a fair price for the motor. thanks -Justin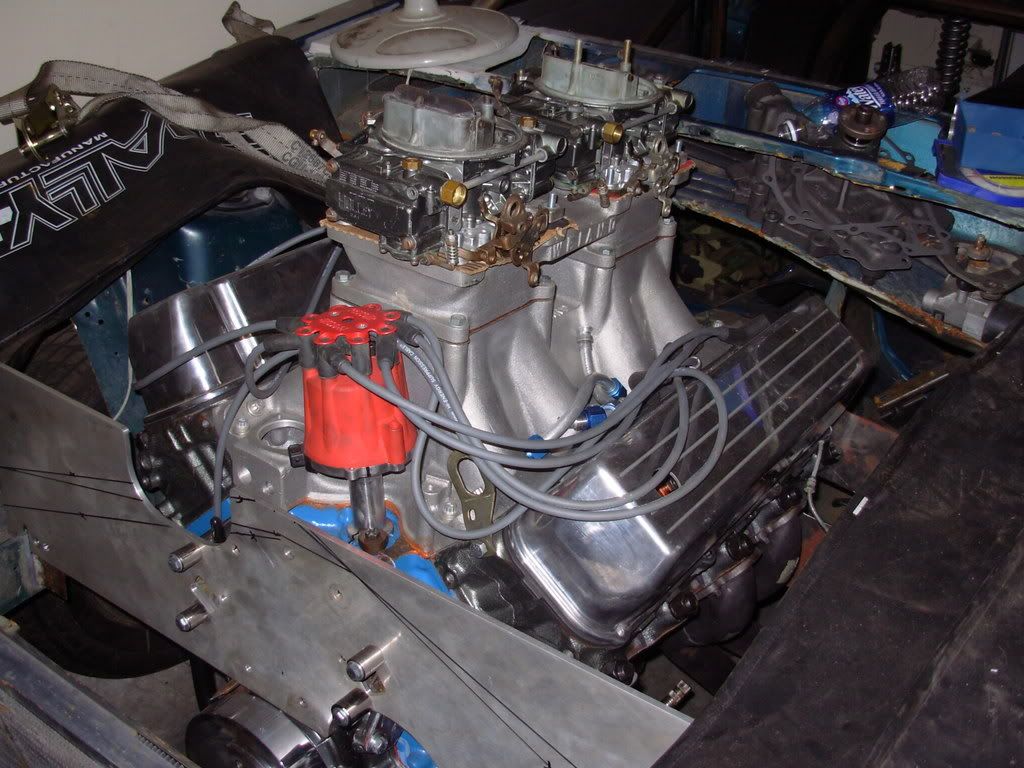 Senior Member
Join Date: Jan 2006
Location: Southern Ohio
Posts: 1,650
Mentioned: 0 Post(s)
Tagged: 0 Thread(s)
Quoted: 2 Post(s)
bump! surely somebody has an opinion, maybe $2000-$2500 if you have documentation on the machine work.
Senior Member
Join Date: May 2007
Posts: 3,730
Mentioned: 0 Post(s)
Tagged: 0 Thread(s)
Quoted: 0 Post(s)
i don't understand the need for documentation wor any work or parts. it's either there or not. how bout docum.-- on the money/cash/ gold same thing there or not. real need it more for the payment now that i think of it
Join Date: Jul 2008
Posts: 182
Mentioned: 0 Post(s)
Tagged: 0 Thread(s)
Quoted: 0 Post(s)
got a pm send me your phone number as well back..