Member
Join Date: Jul 2006
Location: East Alabama
Posts: 216
Mentioned: 0 Post(s)
Tagged: 0 Thread(s)
Quoted: 0 Post(s)
Truck for sale, Billet Rotating Assembly and some Weld Prostar wheels.
---
1989 Chevy 1500 4x4 350/700r4 176k miles. Power windows. Power locks (don't work), Power steering. A?C (has a leak- I don't drive the truck so I haven't tried to look for it). New Battery, New Rhino Liner, Brand new tires (Goodyear All Terrain). 2000 GMC Denali wheels. There are two dents on the hood, the body has no dings or anything, could use a paint job depending on your taste. Interior is clean. 4x4 works. Truck needs driver side ball joint.
I use this truck to haul my trash to the dump everyday (4.5 miles round trip). So I haven't looked into investing any money into it. I don't need to sell it nor do I want to trade it for junk. In the pictures the body is not all dented up, it's the reflection from another vehicle parked directly next to it. Putting a new fuel pump in it today.
$2500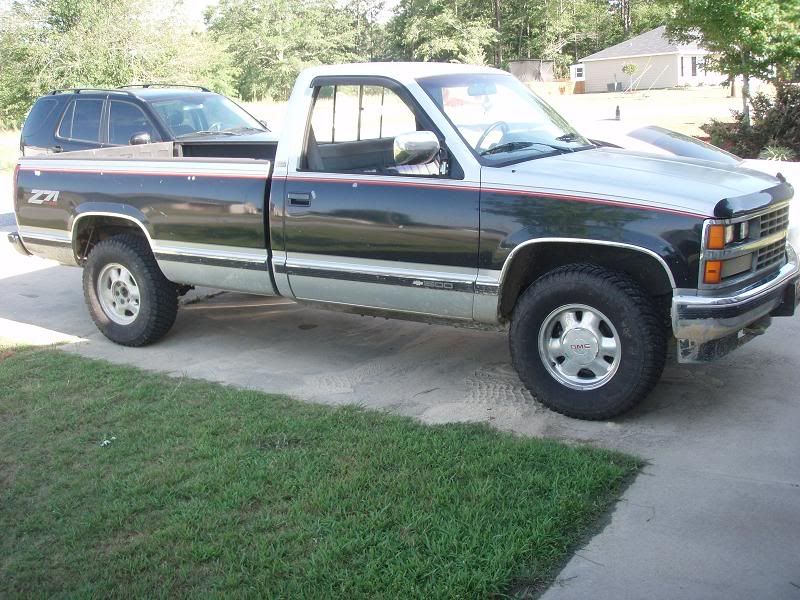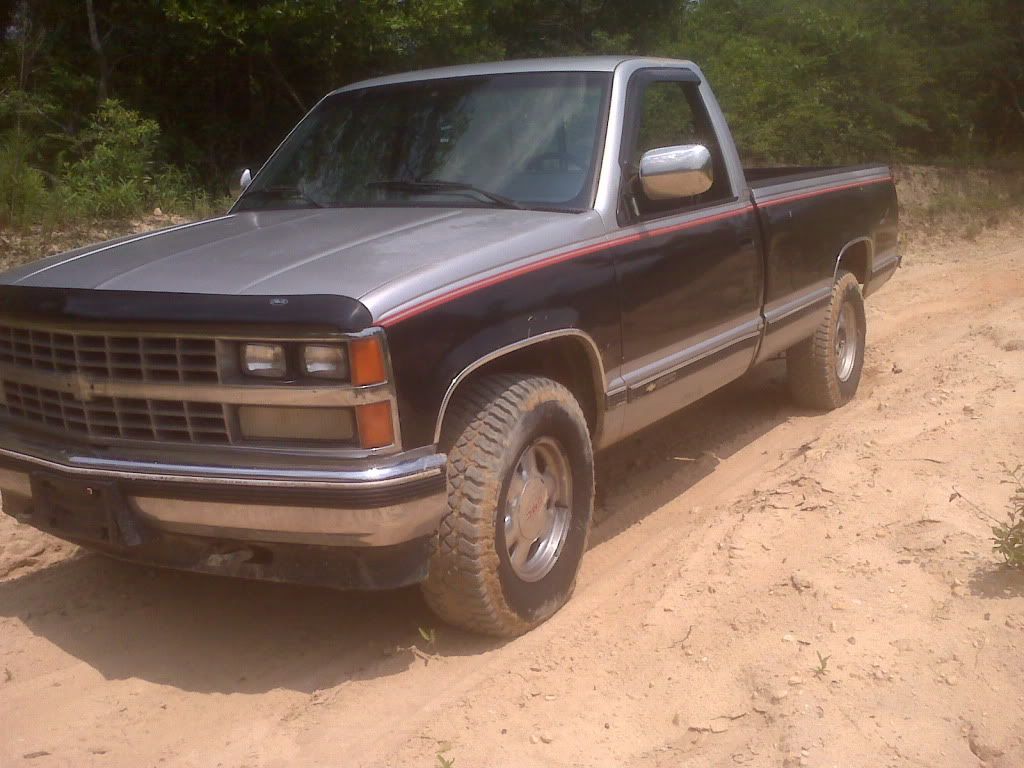 wheels sold
Stroker Kit Sold.
---
Last edited by sprayed_pony; 07-12-2009 at

02:06 PM

.
Member
347
---
wich shop in fl repaired the crank? I live in so fl
and what bore size is the pistons.
is the crank std std
thanks!
Javier
Member
Join Date: Jul 2006
Location: East Alabama
Posts: 216
Mentioned: 0 Post(s)
Tagged: 0 Thread(s)
Quoted: 0 Post(s)
Rotating assembly sold.
---
Last edited by sprayed_pony; 07-08-2009 at

12:35 AM

.
Member
Join Date: Jul 2006
Location: East Alabama
Posts: 216
Mentioned: 0 Post(s)
Tagged: 0 Thread(s)
Quoted: 0 Post(s)
Member
Join Date: Jul 2006
Location: East Alabama
Posts: 216
Mentioned: 0 Post(s)
Tagged: 0 Thread(s)
Quoted: 0 Post(s)