Member
Join Date: Mar 2006
Location: VA/FL
Posts: 103
Mentioned: 0 Post(s)
Tagged: 0 Thread(s)
Quoted: 0 Post(s)
WTB Garrett Machine Main Cap Straps
---
Anyone have a set they aren't going to use?
Going on a D1VE block. Need longer studs as well.
Thanks,
Glenn
---
Last edited by Glenn M.; 01-11-2010 at

10:09 PM

.
Forum Contributor
Join Date: Jan 2006
Posts: 1,957
Mentioned: 0 Post(s)
Tagged: 0 Thread(s)
Quoted: 0 Post(s)
I have a set (center 3 caps only) of Mondello main cap straps with studs that I am no longer going to be using.
The caps are .875" thick and have .125" registers on each side.
I recently purchased these, but have decided not to use them at this time.
If you think they'll work for you, I will sell them cheap. The studs (6 long and 4 normal length) do not have nuts or washers.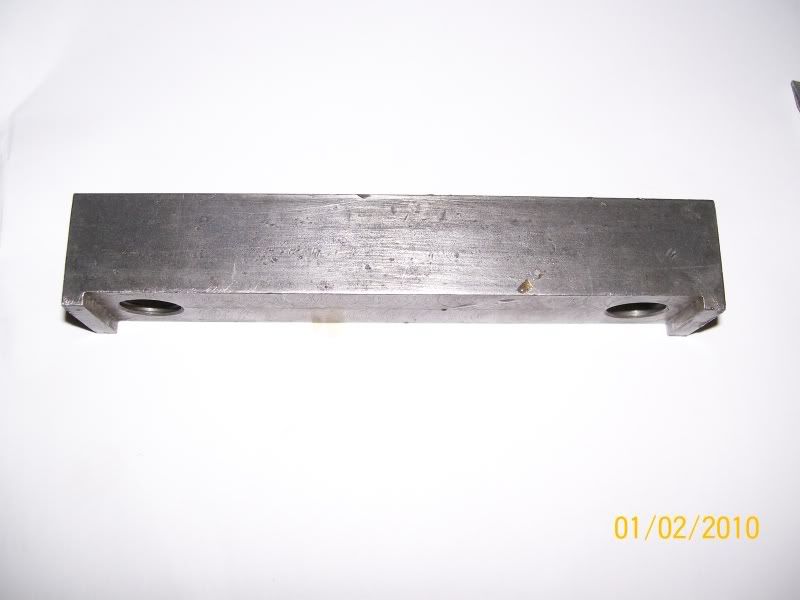 ---
In Limbo at all times
Member
Join Date: Mar 2006
Location: VA/FL
Posts: 103
Mentioned: 0 Post(s)
Tagged: 0 Thread(s)
Quoted: 0 Post(s)
Hi Greg,
Was looking more for a 4 cap set, but sending you a PM - may be able to use yours on an upcoming project.
Thanks,
Glenn
Forum Contributor
Join Date: Jan 2006
Posts: 1,957
Mentioned: 0 Post(s)
Tagged: 0 Thread(s)
Quoted: 0 Post(s)
Glenn, I tried to send you a PM but it would not go thru.

Anyhow, I have another guy interested in them who got in just ahead of you. If he passes on them then you're next in line.

I paid 100.00 for these, and have had them for two weeks. My build changed and I won't be using them, and I'd be willing to let them go for 100.00 shipped.

Thanks,

Greg
---
In Limbo at all times
Forum Contributor
Join Date: Jan 2006
Posts: 1,957
Mentioned: 0 Post(s)
Tagged: 0 Thread(s)
Quoted: 0 Post(s)
Glenn,

The other guy decided not to buy the straps....But, now I have changed my mind again and I'm going to use them after all.

Sorry man, and good luck on your search.

Greg
---
In Limbo at all times
Member
Join Date: Mar 2006
Location: VA/FL
Posts: 103
Mentioned: 0 Post(s)
Tagged: 0 Thread(s)
Quoted: 0 Post(s)
Greg - thanks anyway.
I think I might heed what others here have said (and common sense) and just use the right block for the application to start with...
Glenn