Senior Member
Join Date: Feb 2010
Location: Middle Tennessee
Posts: 556
Mentioned: 0 Post(s)
Tagged: 0 Thread(s)
Quoted: 3 Post(s)
Custom bike trade for BBF/C4 or C6
---
Looking for a nice, strong stroker motor with a built C4 or C6(prefer C4) for fox body car. Send pictures to
[email protected]
. Here's my trade:
http://cgi.ebay.com/ebaymotors/ws/eB...=STRK:MEUSX:IT
Call me if you have a complete, ready to run engine and tranny. I'm off next week so I can do the trade then. Thanks, Frank in Tennessee. 615-476-9100.
Senior Member
Join Date: Nov 2007
Location: Springfield, VA
Posts: 2,387
Mentioned: 0 Post(s)
Tagged: 0 Thread(s)
Quoted: 17 Post(s)
No offense, but I don't think you can get $9500 for a 99 Buell. More like in the $4500-5k range is normal. Nice bike, but I know what you are going through. For example, here's my 2000 X-1 that I can't sell: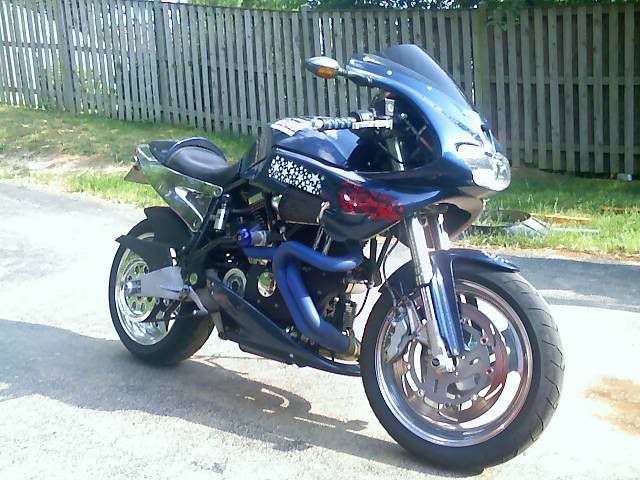 Good luck anyways!