Senior Member
Join Date: Jan 2006
Location: Oklahoma, USA
Posts: 1,170
Mentioned: 0 Post(s)
Tagged: 0 Thread(s)
Quoted: 1 Post(s)
CNC Plasma Table -- table, plasma cutter, computer, software, ect
---
PlasmaCam CNC Plasma Table
-- Cutting area = 48.5" x 48.5". Larger shapes can be cut through indexing.
-- Complete computer that's already setup with design software and the software that runs the CNC table.
-- Complete Miller Spectrum 375 plasma cutter
I haven't owned this very long, but I'll do my best to answer questions. I seen it in use before I bought it and it worked great! I bought it from an 'artist' who bought it all new and used it very little. From looking at the machine, it's obvious it has low hours.
Photo Album:
http://s53.photobucket.com/albums/g6...ale/PlasmaCam/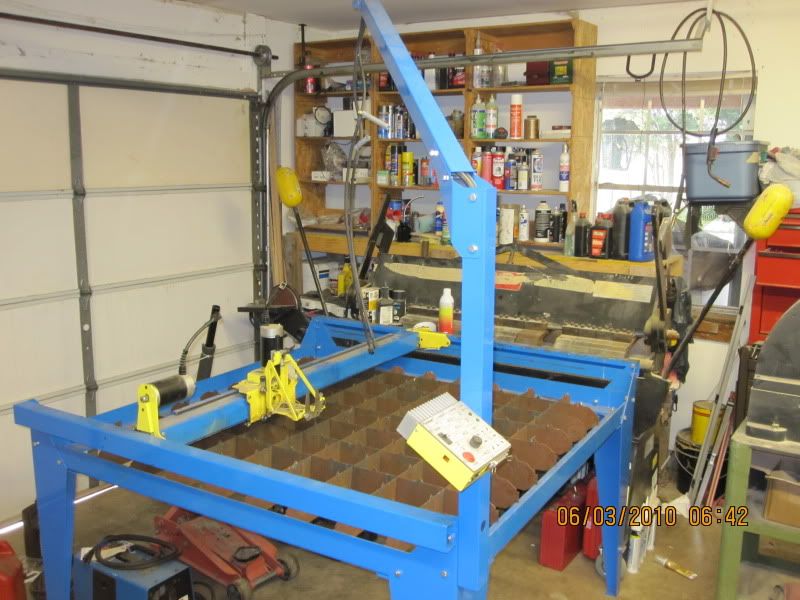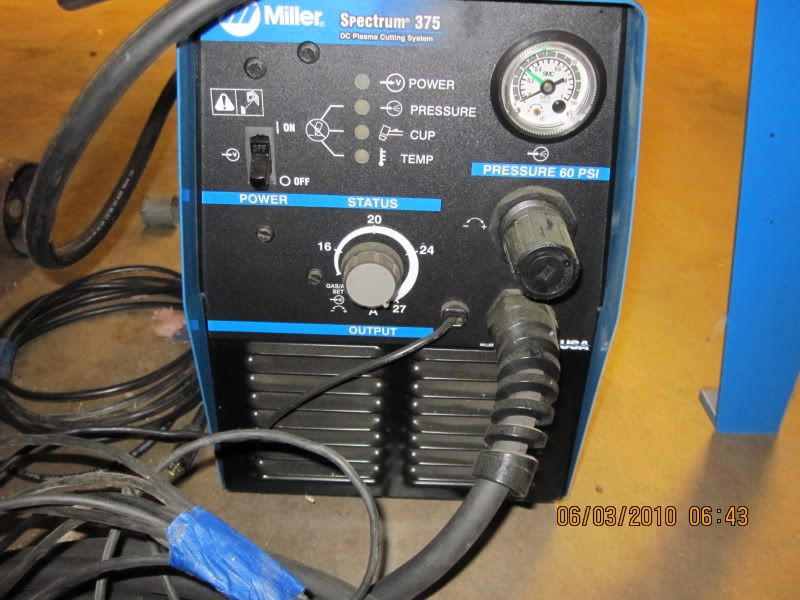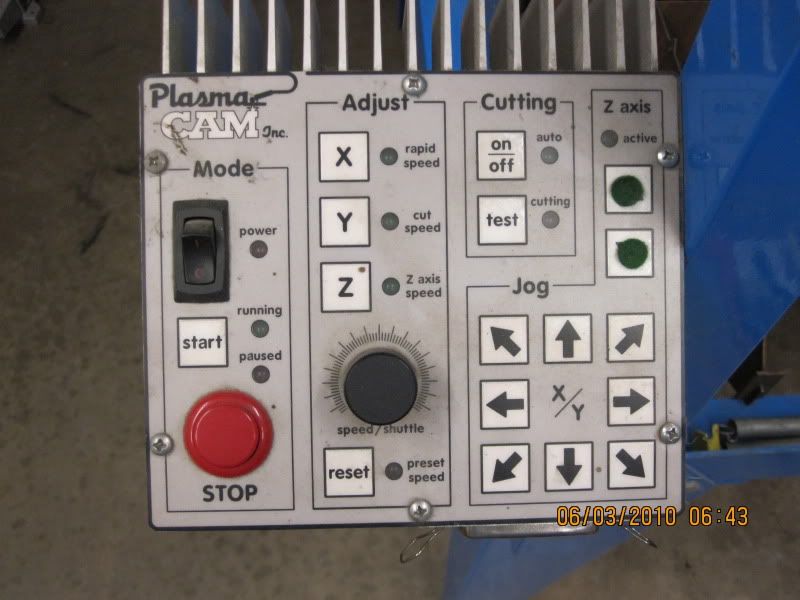 This setup cost well over $10,000 and has minimal use.
$6,500
Trade offers are welcome, but I'd really like to have the cash to help buy more car parts :twisted:.
918-760-8450
Have a good day!
Michael
---
2003 F150 Supercrew
BBF
Turbo

1996 Ford Mustang
2.3t w/ HE351VE turbo
12.10 @ 114 mph
Senior Member
Join Date: Jan 2006
Location: Oklahoma, USA
Posts: 1,170
Mentioned: 0 Post(s)
Tagged: 0 Thread(s)
Quoted: 1 Post(s)
Sold!

Thanks Steve & Jason!!!

Have a good day!
Michael
---
2003 F150 Supercrew
BBF
Turbo

1996 Ford Mustang
2.3t w/ HE351VE turbo
12.10 @ 114 mph