Member
Join Date: Oct 2010
Location: Valparaiso, IN
Posts: 219
Mentioned: 0 Post(s)
Tagged: 0 Thread(s)
Quoted: 0 Post(s)
Enderle Bird catcher trade for BUG or sell
---
Complete Bird catcher with barrel valve, linkage, lines, dist block, nozzles. No excessive shaft play, could use a little hand polishing to be show quality.
Looking to trade for a Bug or hilborn hat in comparable condition. or sell for 750 + shipping.
Can send more specific pics if you need.
Aaron
219-405-7354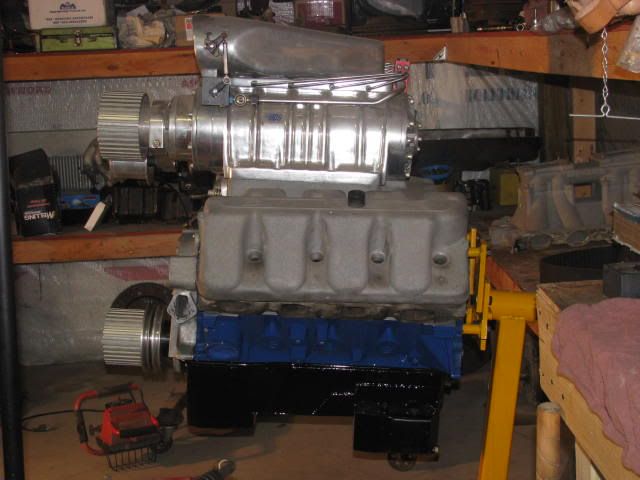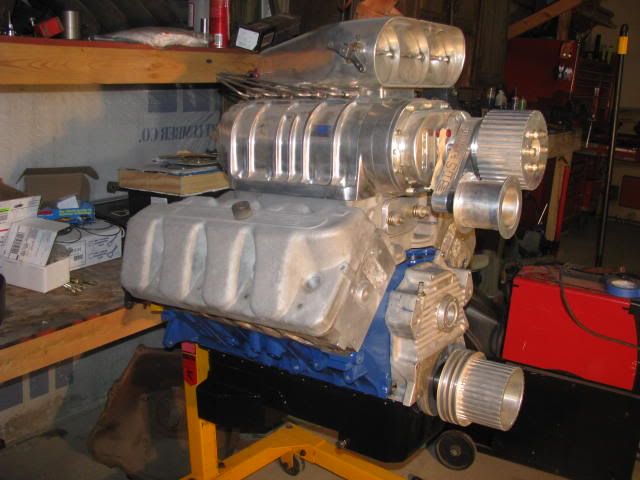 Premium Member
Join Date: Jan 2006
Location: Bay Area, CA
Posts: 5,547
Mentioned: 0 Post(s)
Tagged: 2 Thread(s)
Quoted: 45 Post(s)
---
Hey Aaron, which brand barrel valve (and internal setup), and what are the size of the nozzles? (Alcohol setup or gas setup?)
Thanks,
Paul
---
We're On The Web; Click Below:
High Flow Dynamics
Performance Components for the 429/460 Engine Family
Member
Join Date: Oct 2010
Location: Valparaiso, IN
Posts: 219
Mentioned: 0 Post(s)
Tagged: 0 Thread(s)
Quoted: 0 Post(s)
Enderle barrel valve, couldn't get numbers on the barrel without disassembly. Believe it is setup for alcohol. Has 44 and 54 nozzles. Has all linkage and stops, idle screws, full throttle stop. If its absolutely necessary I will pull the barrel to get the #'s but it should be flowed for a specific combo anyway I figure. NO cracks around the butterfly shaft.

I am looking for a hilborn or bug to convert to efi. If I cant trade or sell I will probably use this one and close off 1 or 2 holes internally.

Aaron
---
Last edited by AK1; 12-20-2010 at

04:37 PM

.
Member
Join Date: Oct 2010
Location: Valparaiso, IN
Posts: 219
Mentioned: 0 Post(s)
Tagged: 0 Thread(s)
Quoted: 0 Post(s)
Member
Join Date: Oct 2010
Location: Valparaiso, IN
Posts: 219
Mentioned: 0 Post(s)
Tagged: 0 Thread(s)
Quoted: 0 Post(s)
Member
Join Date: Oct 2010
Location: Valparaiso, IN
Posts: 219
Mentioned: 0 Post(s)
Tagged: 0 Thread(s)
Quoted: 0 Post(s)
been a while. kinda forgot I had it
Member
Join Date: Oct 2010
Location: Valparaiso, IN
Posts: 219
Mentioned: 0 Post(s)
Tagged: 0 Thread(s)
Quoted: 0 Post(s)
Senior Member
Join Date: Jun 2006
Location: Los Angeles
Posts: 405
Mentioned: 0 Post(s)
Tagged: 0 Thread(s)
Quoted: 2 Post(s)
bug catcher
---
I have 3 bug catchers, you can take your choice from the three. If you want the old school look I have one with the 3 fins on top.
you do not need all the fuel system as it isn't used with electronic injection. If you want it complete, I will trade even deal, if you want it striped of the fuel system but otherwise complete I will pay $200 and trade you.
Van 231-750-3429