Junior Member
Join Date: Mar 2012
Posts: 12
Mentioned: 0 Post(s)
Tagged: 0 Thread(s)
Quoted: 1 Post(s)
460 Engine and Accessories
---
For Sale: Ford 460 motor with C6 Transmission. The motor is newly rebuilt. It features cylinders bored .030 over, Hypereutectic pistons, stock cam, Johnson hydrolic lifters, CraneCams roller tipped steel rockers, Fel-pro gaskets, Edelbrock Performer 460 intake manifold, large Demon carb, ARP dress-up bolts, starter, MSD distributer, L6 series control box, MSD Blaster coil, Edelbrock fuel pump, MSD plug wires, and Bosch Platinum plugs. The engine has not been run or even instaled in a vehicle since rebuild. The transmission is outfitted with a tailpiece that mounts to a transfer case for 4WD applications.
This motor will not fit in my current project car without serious modifications to the frame that I am unwilling to make. The motor has been painted black since these pics were taken.
This is a super deal for anyone looking for a big block ford motor for 4WD, hotrod, dirt track or marine applications.
I am in Burleson, TX. I am asking $1300 for the whole set. Call or Text to 903-312-2951.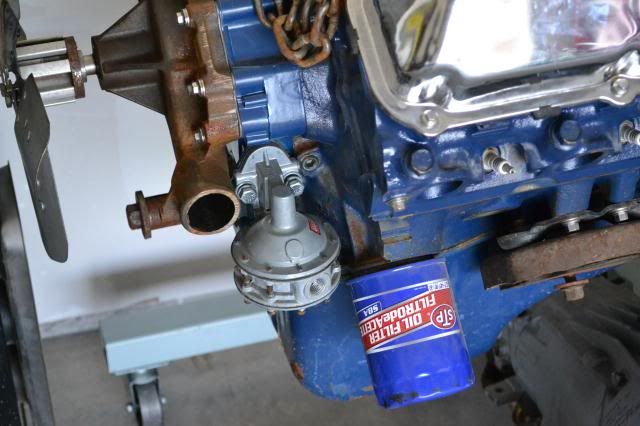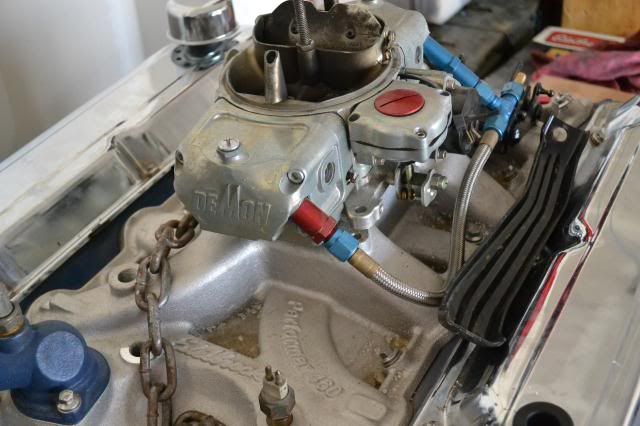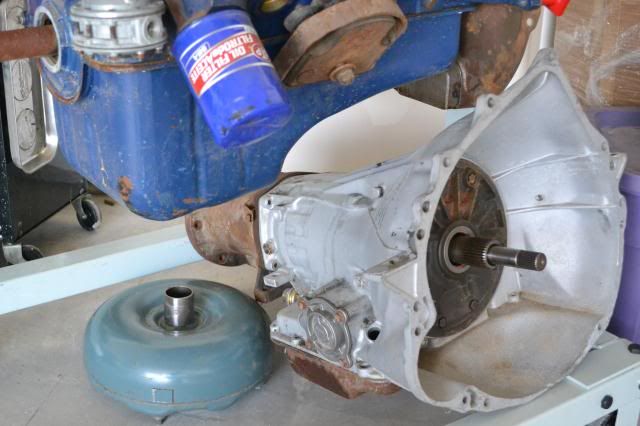 Junior Member
Join Date: Mar 2012
Posts: 12
Mentioned: 0 Post(s)
Tagged: 0 Thread(s)
Quoted: 1 Post(s)
Howdy, all.

Allow me to ask a question or two about this sale offering. Let me explain beforehand that I am NOT being sarcastic or snide. I am trying to sell this motor, and I am seeking input from you guys.

What is wrong with this motor? I tried to sell it before, but I didn't build it so I didn't know for sure what was in it, so the couple of inquiries I received didn't pan out. So I took it apart and now I know exactly what's in it, which I posted in the current ad. To date there are 134 or so views, but not one reply. So what is wrong with it? If I need to fix something or add something or adjust the price, etc, that's what I'd like to know. This isn't the only place I have it advertised, but I have only had a couple of calls about it. I think it's a good deal. What gives?

Paul
I think alot of it is

"Youre in Texas, I'm in XXXXXXX.. Too far"

combined with

"has never been installed or never been run".
Junior Member
Join Date: Mar 2012
Posts: 12
Mentioned: 0 Post(s)
Tagged: 0 Thread(s)
Quoted: 1 Post(s)
Well i can see the Geographical aspect. I would think the freshly rebuilt with quality components would be a bonus at this price point.