Member
Join Date: Sep 2009
Posts: 191
Mentioned: 0 Post(s)
Tagged: 0 Thread(s)
Quoted: 0 Post(s)
Trick Flow sheet metal V/C's custom hydro-dipped
---
F/S BBF TrickFlow sheet metal V/C's, 1st set I hydro-dipped. I did these with the $100 dollar bill film, they are not perfect but look pretty cool.
They have #12 AN fittings welded in for Vacuum pump and have the cap head blot kit & a set of Felpro rubber v/c gaskets that comes with them.
$185.00obo + shipping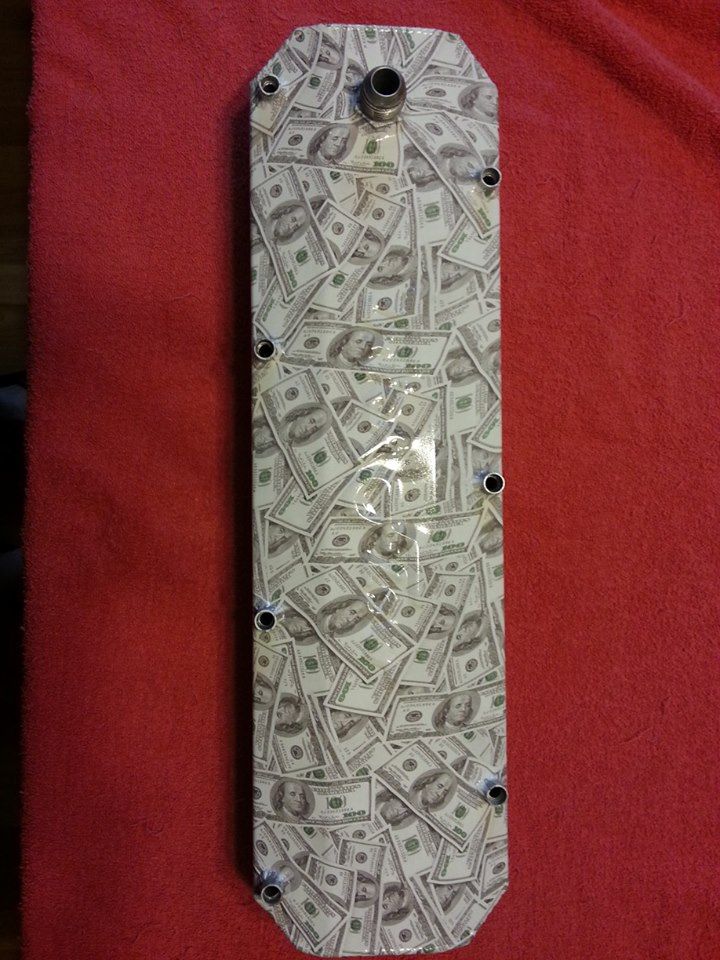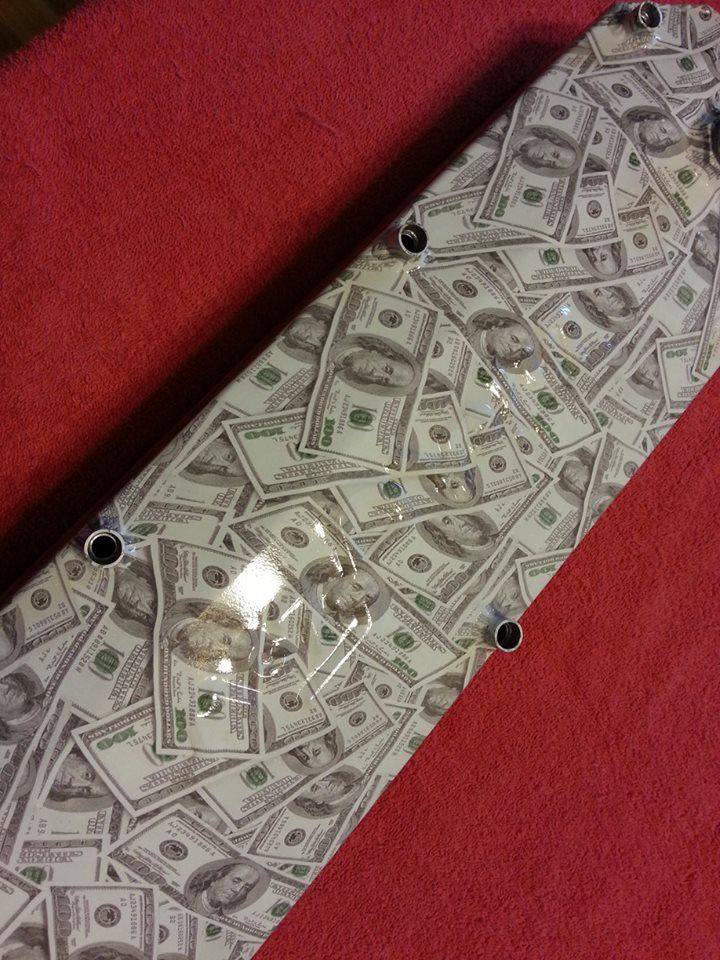 Junior Member
Join Date: Dec 2013
Location: NE Arkansas
Posts: 7
Mentioned: 0 Post(s)
Tagged: 0 Thread(s)
Quoted: 0 Post(s)
Nice!!!
Member
Join Date: Sep 2009
Posts: 191
Mentioned: 0 Post(s)
Tagged: 0 Thread(s)
Quoted: 0 Post(s)
Thanks,