What I started with - Built in 2011.
4.605 bore x 4.25 stroke = 565 actually 566"
A-460 Block
Crower/Ford Motorsport crank 4.25 stroke ( .020 under)
Crower rods w/ BBC journal 6.536"
Modified A-460 angle milled with 2.40" Ti intake 1.88" Ex w/ 66cc chamber
Carb: Old - Holley Barry Grant 1,050 (from 1991) It's been reworked a few times now.
Crower Roller cam (Danny Crower) 278/285 @ .050 with .438 lobe lift ( installed at 4* advanced intake opening at 30*) 109IC
T&D Shaft rockers 1.8 ratio
Manton Push rods 3/8" thick wall.
Arias pistons, gas ported (13:1)
Akerly & Childs ring pack .043, 1/16th, 3/16th with a Tool Steel top ring
Stephs oil pan w/ kick out
Kaase oil pump
MSD crank trigger
Cometic head gaskets .045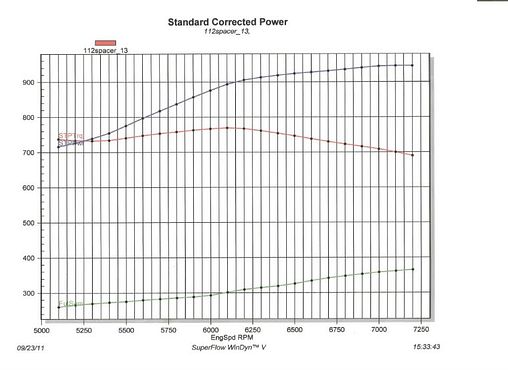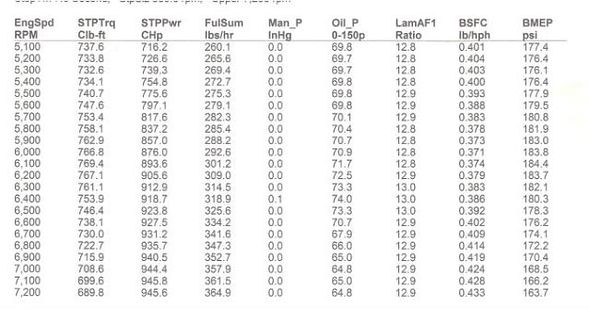 Did a back yard hone job and put in a new set of rings from Akerly and Childs: .043,1/16th, 3/16th lite tension oil ring. Added a GZ Vac pump.
Put everything back together with the help of an old friend, Geoff Mummert.
Played around with the Dynomation 6 program and a dozen plus different cam profiles. Ended up with a cam profile we liked and placed the order with Comp. When we got the cam it was smaller than we ordered. It was delivered 275/277 @ .050 lobe lift .455/.421 (ordered 278/279) cam is 4* smaller @ .200 than ordered. Cam ground on a 113 lobe sep. Lift .819/.758
GZ vac pump pulling 9.5" and we replaced the old oil pan with a new pan from Williams.
We made two trips to Westech over two months.
Here's what we ended up with: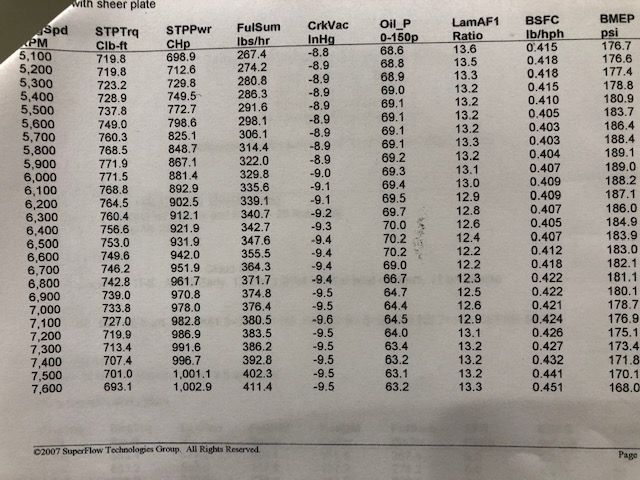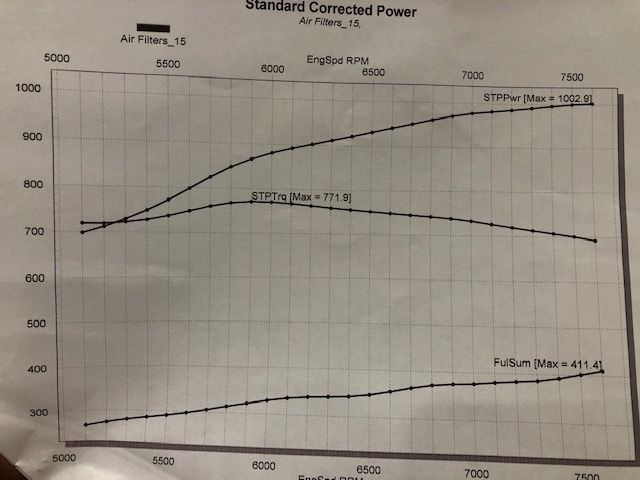 Lightly ported TR: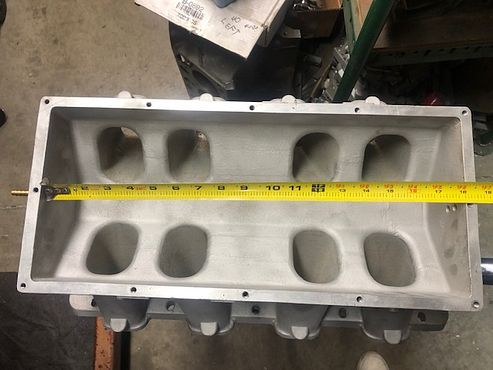 Fully ported TR: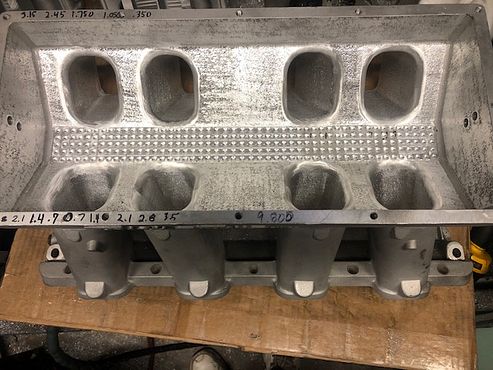 Cly A/F's lightly ported intake: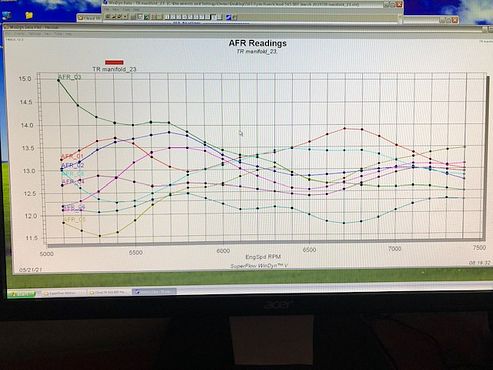 Cly A/F's fully ported and worked floor: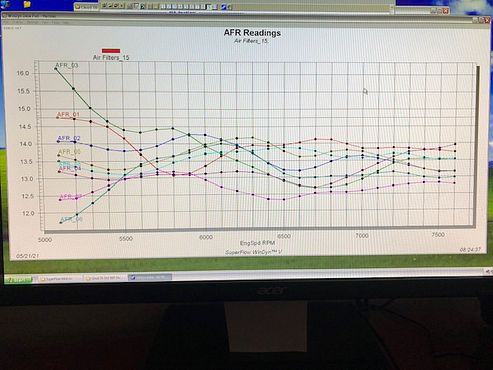 Here's an overlay of the single 4 and the new TR setup: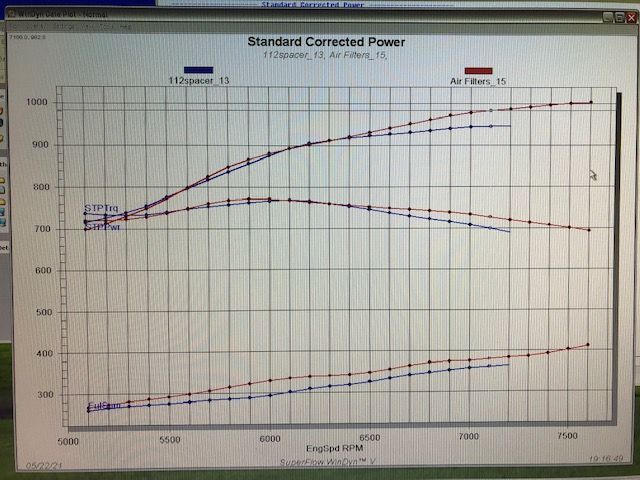 All else being equal the GZ vac pump was worth about 30 hp.
This rebuild has given me a few good ideas for the 600" pump gas I'm going to do.