Up for sale, a fresh set of 429-460 "DOVE" Big Block Ford heads,New "small valves"new ,
springs and guides.No port work, Never been run, just been sitting for a few years, Very
light surface rust as shown in the pictures.Going to go with aluminum heads. Asking $SOLD o.b.o. Plus the ride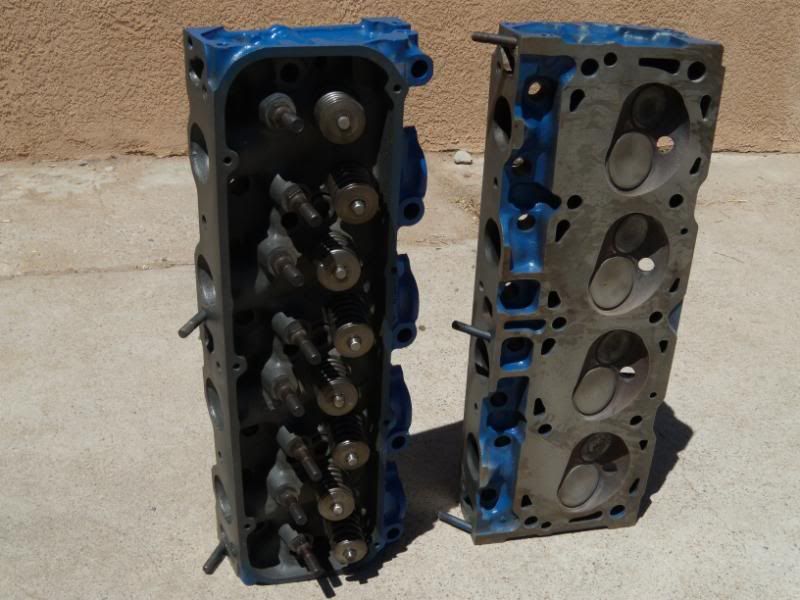 Also set of Hooker swap headers for putting a BBF in a fox Mustang. Brand New still in the
box,paid over $500.00 plus shipping for these, just went with D&D headers that's all. Asking $SOLD o.b.o + shipping.
Hooker Headers 6224HKR - Hooker Super Competition Headers - Overview - SummitRacing.com
460 Ford truck rear stump "Fox" swap pan used with pick up $ SOLD + shipping
460 Motor mounts for Fox Mustang, Used, Ford Motorsport style $ SOLD pair + shipping
Can post pictures later on today if needed.
Looking for a 460 Torker 2 or Port O Sonic intake and FMS or "finned" Holley type valve
covers.
Thanks for your time !
Location, Albuquerque, New Mexico
Dan 505-344-6207(H) or 505-918-5634 ( Cell ) Cell is best !