Discussion Starter
·
#1
·
Here is my BF Evans / Jet Boat Bob built 572 pump gas street engine... to be installed in my 1970 Torino GT
A460 Block (4.5 bore)
Scat Forged crank (4.5 stroke)
Scat Forged H-Beams
Diamond Forged dish pistons (10.6:1)
P-51 out of the box (Ti retainers, standard P51 valves)
Full solid roller, custom grind roller cam, FRPP roller rockers
Jomar stud girdle
MSD 351w distributor w/ bronze 460 gear.
FRPP alum. water pump
FRPP t. chain set .
Kaase oil pump
FRPP A521 damper
ARP head sud kit
FRPP victor style intake
QFT 1050 Dominator
Jomar power cone spacer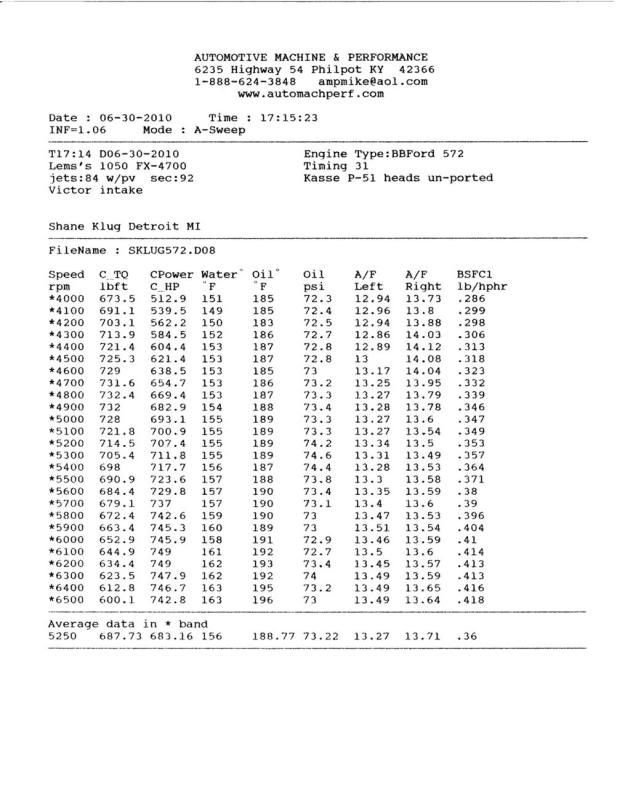 A huge thanks to Lem Evans for his *exceptional* customer service (and hospitality). I sent an email to Lem asking about building an engine for me. I got a CALL back within an hour! Lem took the time to talk to me about my goals, worked out some of my questions on unknowns... came back to me in a few days time with a price quote... and after a few changes, ADDITIONS and modifications came within dollars of his original quote... NO hidden suprises.
Big thanks for a job well done to Jet Boat Bob, super nice guy beautifull job on the build!... and Mike from Automotive Machine & Perf for the dyno session and help packing the big block for the long rige home!
Shane