We are making some progress on the new build. Local friend James Bostick has the duty of building this for me.
Edit: now that I think about it, it's actually a 528 as it's a .060 overbore, not .030, just started with the 521" kit.
Dove A block .060 over ( aftermarket 4 bolt kit, block from Paul Kane)
521" FRPP kit 4.30" stoke, Eagle rods,replaced SRP pistons with JE's to work with A-460 heads
'93 A-460 heads 2.3 intake heads flow 420 cfm at .750
Schneider solid roller: @ .050" 276-284 ( adv. 306-312) lobe lift .430int - .435ex, lobe sep 112
gross lift .744int .752 ex
Plan on running a single 4 and TR when on the dyno
Pump gas build to run 11:1 compression.
Hoping for 600hp+
Hopefully will have some dyno results by April: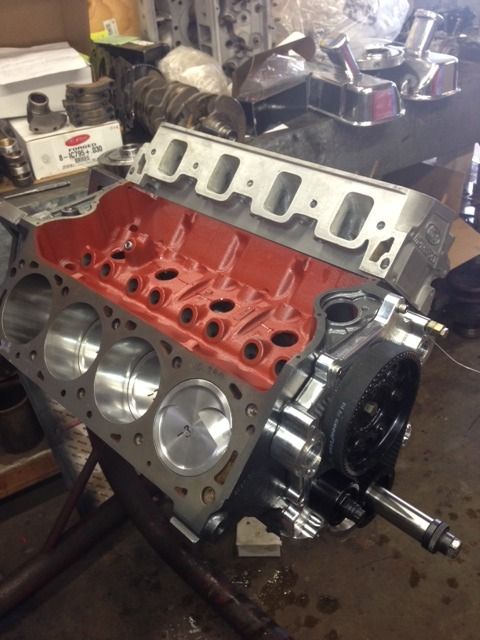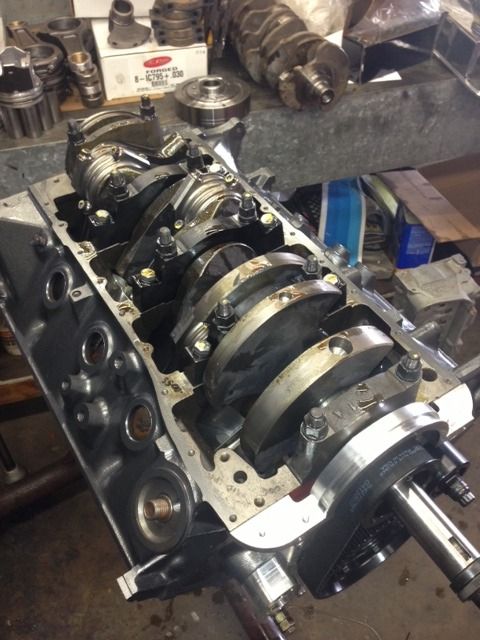 Not sure if the Danny Bee will stay on or not, figured we could advance and retard the cam on the dyno to see what we get. Belt drive just might end up on a different project.
Stroker kit and Danny Bee from Lem Evans.
Jon