76 Tbird Block, Fully machined
Eagle 521 stroker kit, cast crank, Hbeam rods, Forged Mahle Flat tops, ARP main studs
Lunati Voodoo HFT camp, 241/249, .581 & .6 lift
Edelbrock 95cc heads with ARP head studs
trickflow 3/8" moly pushrods
SRP billet 1.73 Roller rockers
Jomar stud girdles
Edelbrock torquer II intake
Moroso Fabbricated Valve covers
Innovators West Balancer
FRPP rear sump fox body oil pan, melling HV pump
SFI flextplate
All hardware is ARP stainless
Billet specialties spark plug wire looms with summit low ohm 8.8 custom spark plug wires and NGK plugs
accessories
Flowkooler HV water pump
CVX racing billet accessory bracets and Billet pullies
Ford 3G 130amp 1 wire alternator
New sagnaw power steering pump
Aluminum spun drop base circle track air cleaner wrapped in carbon fiber vinyl and 14"x4" K&N air filter
Located in northern NJ, 07052. Can put this in the back of my pickup and deliver if its not too far away. Shipping on buyers expense.
Asking $5500 for whats above
, easily 15k in this motor. Open to reasonable offers but nothing below 5K.
I can include a billet 1000cfm prosystems carb with feed line kit -8an and lots of goodies including holley jet kit, power valves, new gaskets and stuff for a total of $6000. Carb and goodies $900 picked up, $950 shipped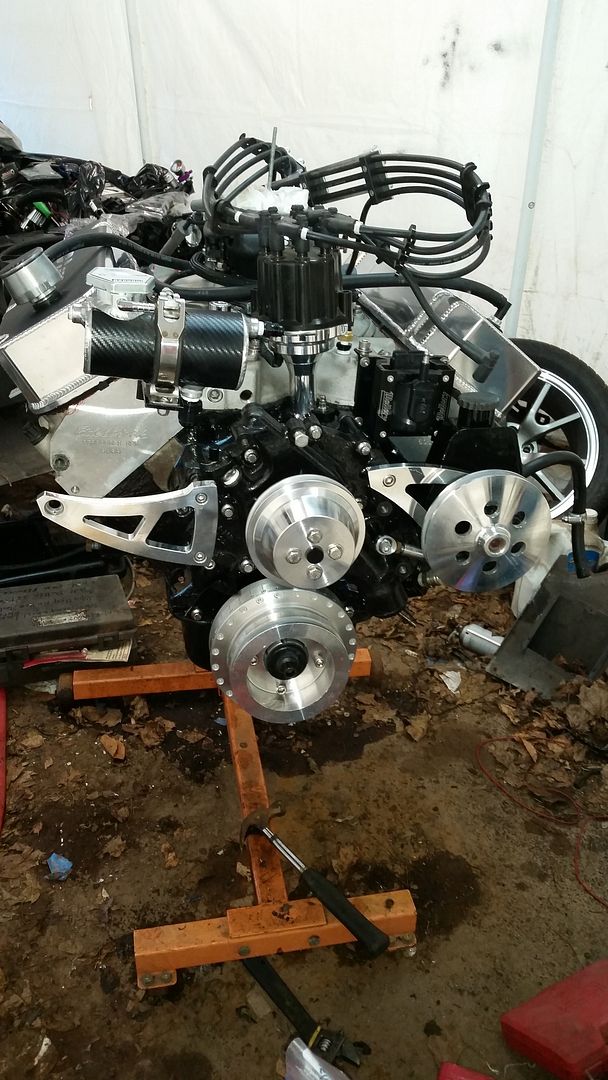 Alt removed to pull the engine but comes with purchase.