Discussion Starter
•
#1
•
Here are a few pictures of a customer's Mopar. It's a 1963 Dodge wagon that he's building for this year's Hot Rod Power tour. It has a 440 with Edelbrock heads and the Edelbrock Pro Flo 2 EFI setup. I built the engine which is mostly stock except for the cam (Reed torque master hydraulic) and the induction. I spent quite a bit of time with the engine on my dyno getting the fuel injection set up to work well on an engine this mild(600 rpm idle). I was successful and the engine also managed to make 400 horsepower at 4800 rpm. This year's goal was to do an engine that could run fine on 87 octane AND get some good mileage(hopefully 20mpg) in the wagon!
After he got the engine installed in the car we had some problems with the distributor making the engine run erratically but now that we have that fixed tonight it was time to do some more tuning. We spent the evening trimming out the part throttle cruise mixture which was just not practical to do on the dyno. This car has a Torque Flite with a special low stall converter and a Gear Vendors OD box. It will cruise at 70mph at about 2100rpm.
He's going to take it on a shake down cruise this weekend to check the economy and see how we're doing.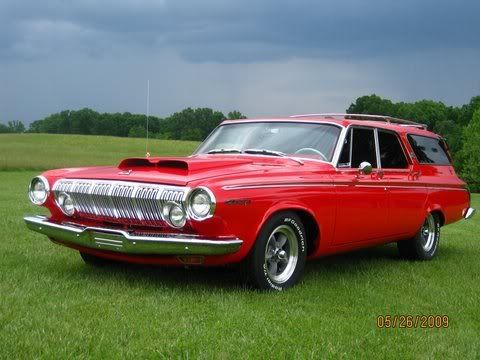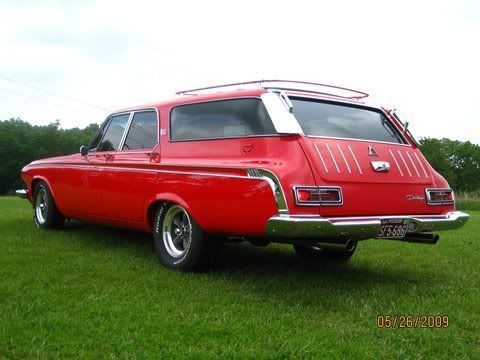 So if you see this car on the Power Tour(there shouldn't be a whole lot of other ones just like it) say hi to Gary and his wife Vicky. This car is ABSOLUTELY well done and flawless from one end to the other and it runs surprisingly well.