Quick question: Do these need to line up perfectly?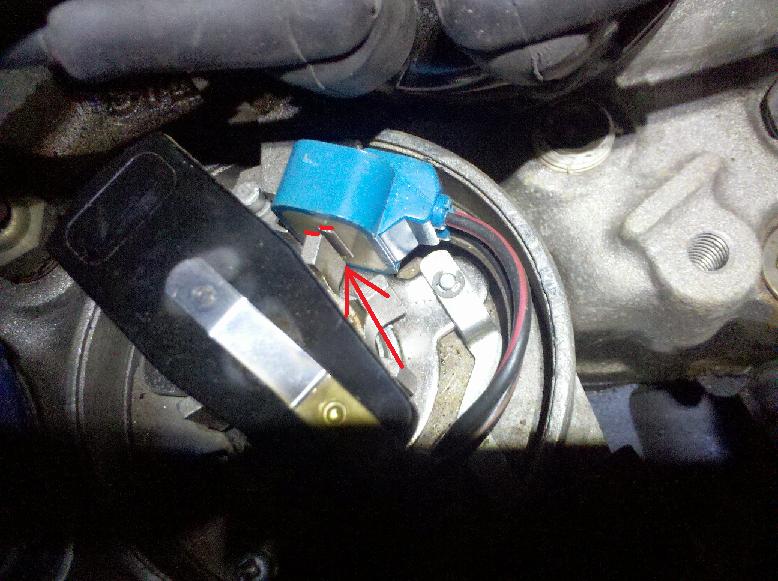 I've recently replaced the electrical doo-dad there and it's entirely possible I installed it poorly; or my vacuum advance isn't working correctly
I'm quite a newb at this so bear with me, please. I'm trying to chase down a problem. My 460 starts up fine and runs well for the first 20 minutes or so. Once it's been running at normal temp for about 15 minutes it starts running like crap. It gets very choppy and wants to stall when close to idle. I have to keep it at a high idle to keep this from happening. This gets progressively worse till it will stall just from applying gas. I can avert the stall by quickly putting it in neutral and revving it.
I'm beginning to thing my vacuum advance might be bad.