Discussion Starter
•
#1
•
Something new for me.
I was a cheap fun build with about a week of troubleshooting electrical adventures.
I learned a ton chasing down a no spark condition
Car is running in stock turbocoupe trim with the TC ECM
The car is a year round DD and needs to be reliable.
I am keeping it at the stock turbocoupe level. It should still be 1000% more fun than the NA auto
It does have the Volvo 240 intercooler installed but we will plumb that later after we get it dialed in.
The $250 trans was supposedly rebuilt 12k miles ago but the oil was pretty fried looking. Came with the ugly shifter though.
I spotted a 2.3 NA car at the yard and stripped the rest of what I needed for $75.
The car was $350 from a coworker who thought it had a bad rod.
Turns out the timing belt was slapping the cover. It does have hail damage though
Drove it 2 yrs before smoking the auto trans 3 weeks ago and deciding to do this.
Timing belt $40
Wheels $250
Tires were the most expensive investment so far at $399
I scored the rear tubular control arms for $50 plus a free swaybar.
Free front GT swaybar
All new struts, shocks and coils. It handles very well.
Here it is before I cut a coil in front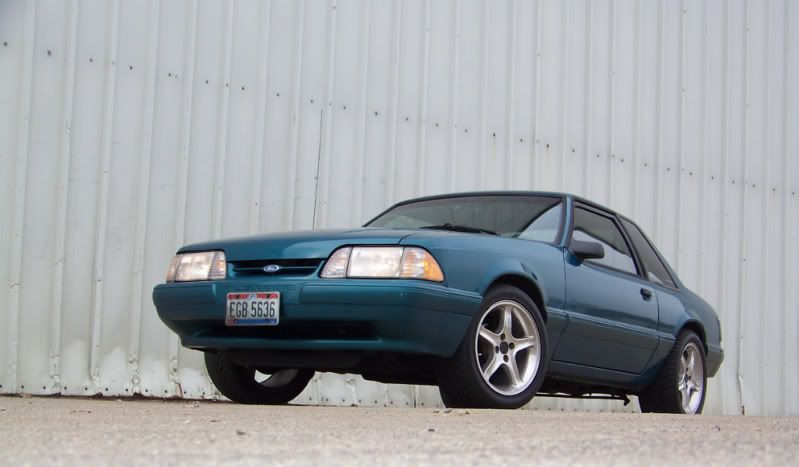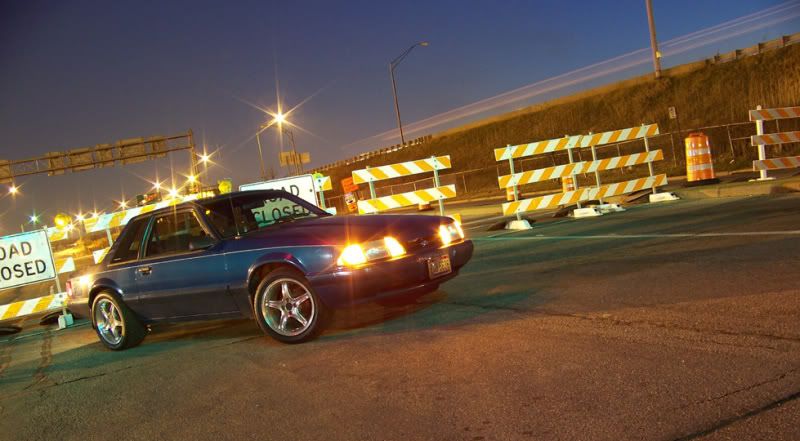 Before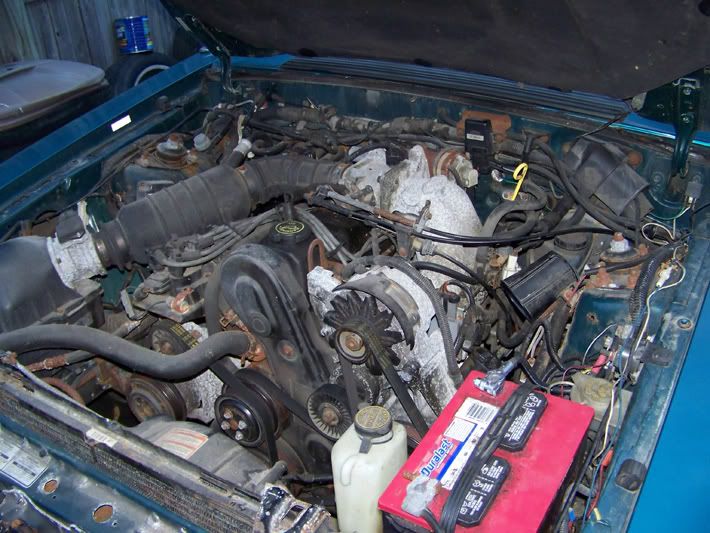 during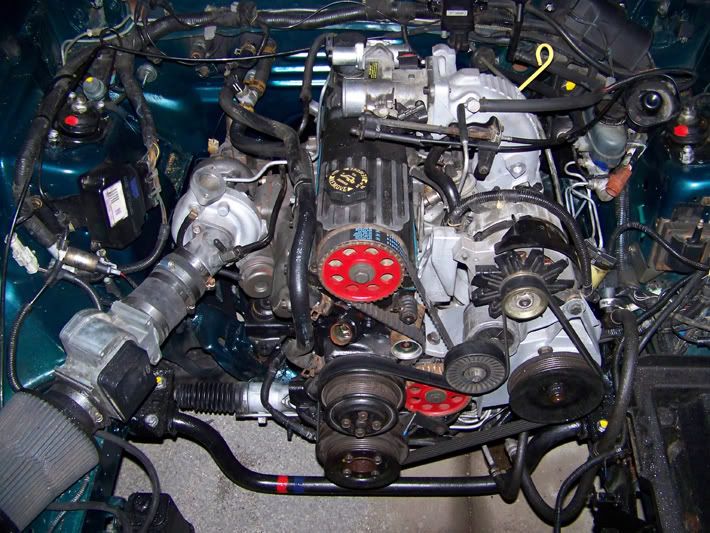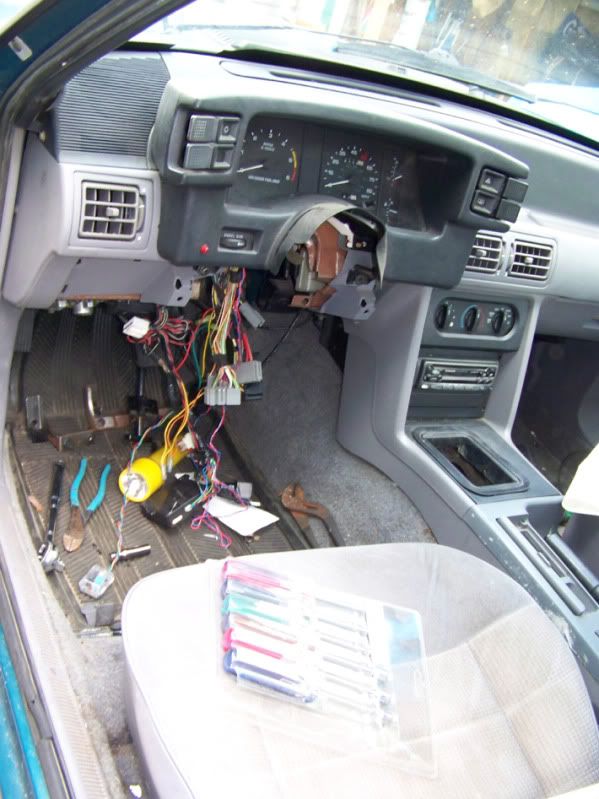 Brian doing the rear main seal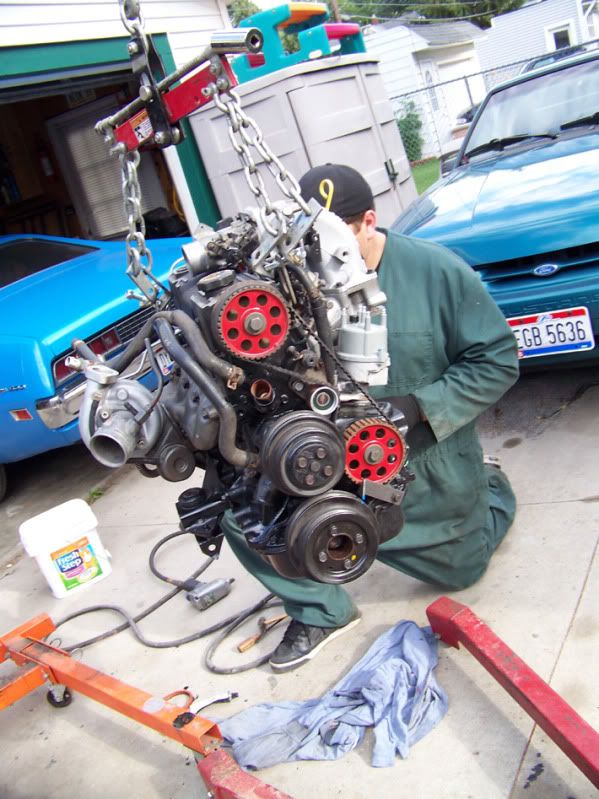 Brian's old car and why I trust his advice