Discussion Starter
·
#1
·
Since we all like Ford stuff I thought some of you guys might be interested in the progress of my "budget" '07 GT500. Budget as in the car and 80% of the mods were bought used.
I finally got my car to the track last Friday after the latest round of mods and had a good time!
The weather was cool enough for power but hot enough to keep the grip.
I have never and may never 60' that well again on the factory rubber! The crowd was very light so we got in quite a few runs and the track felt well prepped.
My best was 11.78 @ 122 with a 1.88 60'
Car setup is, 2007 GT500, JLT cold air intake, metco 2.6 upper blower pulley/tune, 3.73's/eaton, dynotech DS, EVO UCA/LCA, steeda shifter, steeda nonfanned heat exchanger, stock goodyears set at 28psi.
For a basic "stage II" car on street tires it felt pretty good!
I want to thank my good buddy Mike for dealing with all the bad luck that Friday the 13th could offer and letting me have a good night!
Sorry, no video, just the slip. (Rt lane)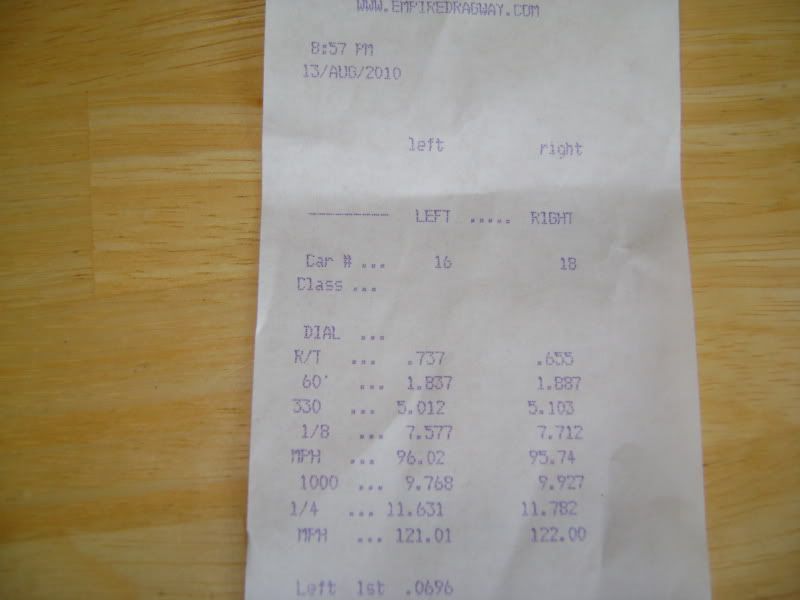 This was coming directly after correcting a
way
lean mail order tune!!! If you are messing around with late model stuff and are getting PCM tunes off site without a wideband O2 to check them.....get the air/fuel ratio checked! My car was 13.5:1 A/F, it should have been 11.5/11.75 for a blown car! Good thing I hadn't thrashed it tooo much before checking it...
Video of the lean run.... My buddy Brad owns the dyno and about puked when he saw the A/F ratio... He never imagined it would be that lean and wasn't watching that close, otherwise he would have shut it off much earlier.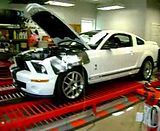 I thought it would be over 500rwhp, but using online trap speed calculators I get 588 flywheel HP. Factor in 15% driveline loss and that is right at 500 at the wheels.
Still fun no matter what!