Discussion Starter
•
#1
•
Tuesday my family lost a good friend. Bobby Hill of Hampton Ga. If your into racing and from the Metro Atlanta south area you've probally seen Bobbys red Ford Ranger at AMS for the Friday night street races or maybe at Silver Dollar Raceway or at Phenix City Drag Strip.
Bobby loved drag racing and was very content to be able to race his little Ranger into his final days. It took alot of work from some close friends, both my familys shop (my brother Clifton specifically) and Russel Johnson at Russels Automotive to keep Bobby running, as he was always pushing the little motor as hard as it would go (sometimes harder). He was able, in his final race last month at AMS, to finally make the semi finals against the "big cars" (even thou his Ranger was tagged, insured and street legal) after trying almost every week they ran.
I only have a few pics of him doing what he loved from Phenix City Drag Strip.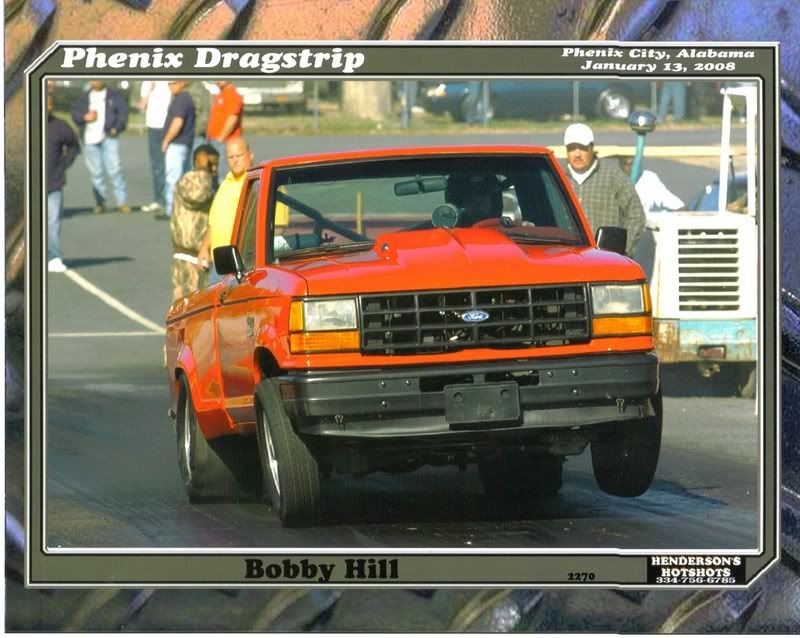 Bobby did have a family and children. He only knew about the cancer for about a year and spent a good amount of that time in and out of the hospital to no avail. He was only 43yrs old; taken way before he should have been. If your religious please say a prayer for his family.
thanks
Will