Discussion Starter
•
#1
•
/i251.photobucket.com/albums/gg319/460vega/Picture145.jpg[/IMG]
hotobucket.c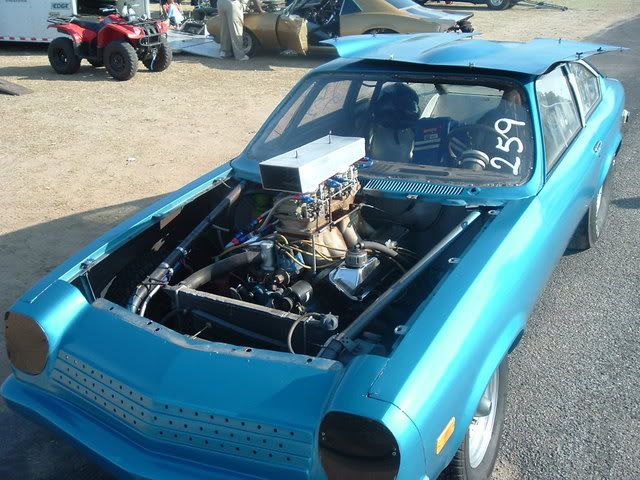 om/albums/gg319/460vega/Picture148.jpg[/IMG]
Here is the specs
466
trwl2404pistons
eagle sir rods
comp cams solid 256,
[email protected]
.589 .615 lift
home ported dove a heads cj valves
2.125 bbc headers (fabbed some adapters)
c4 10"converter foot brake
4.10 gear with 14x32 slicks
pump gas no nitrous
tunnel ram with 2 660 center squirters
60' best 1.35 avg. 1.30 (if it doesnt stand up!)
eighth mile best 6.25 avg.
[email protected]
quarter best9.90 avg 9.97
this motor leaves really hard but only pulls133 mph
the car is 2800 with driver