Discussion Starter
•
#1
•
Last weekend I picked up my new drive shaft from Republic Diesel and test fitted the trans mount that I made.
Both fit perfect 8)
Bill says I'm going to slow the car down by adding that bulky heavy trans mount :lol: It's hard to see, but I have a Neoprene rubber shim between the trans and the mount.
I was going to powdercoat the mount but I was afraid that Bill would start calling me Bruce Sherry again :lol: :lol:
Maybe I'll powdercoat it the next time I have it out of the car.
Nitride Hardened Strange Slip Yoke $200
Custom 3.5" Driveshaft with solid 1350 series U-joints $257
Two additional RD driveshafts collecting dust in my shop along with the Camaro you see in the background ...... Priceless :mrgreen:
Yes I know the underneath of my car is dirty :roll: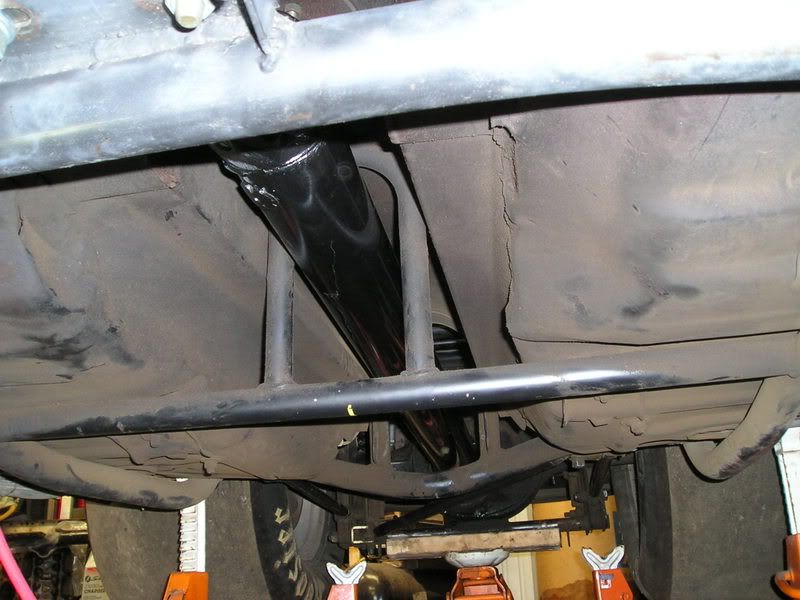 Never pay again for live sex! | Hot girls doing naughty stuff for free! | Chat for free!