Discussion Starter
•
#1
•
I had been thinking of building a flow bench for some time already, but never got around to it. And at the beginning of the year when I had my D3VE head flowed, the one I had done some practice ports on, I found out that there aren't too many flowbenches around here. And the guy's that have one are always busy, so then I decided to build my own, to do my own flow testing and maybe start doing it as a side job.
I did some research and came across the Tractorsport forum, and it seemed that Bruce's plans were the easiest way to build a simple and accurate flow bench. So I bought the plans, a digital manometer and the orifice plates from Bruce, and I found some vacuum motors at
www.centralvacuummotor.com
for a good price. The bench was built out of MDF sheets and painted.
I have 8 motors in it just like the SF-600, but my motors don't move quite as much air as the superflow's do, so my bench isn't going to flow quite as much as the Sf-600 but more than a SF-110.
The digital manometer has 3 sensors in it, the two that are needed for flow testing and the additional one can be used for a velocity probe. All I need to do is hook up the lines to the box and hook it up to my laptop and install the program and it' ready to go.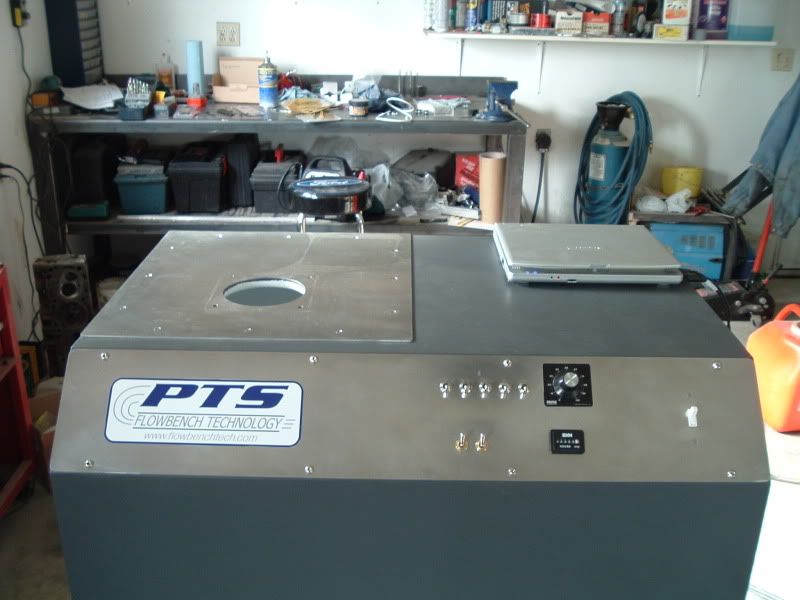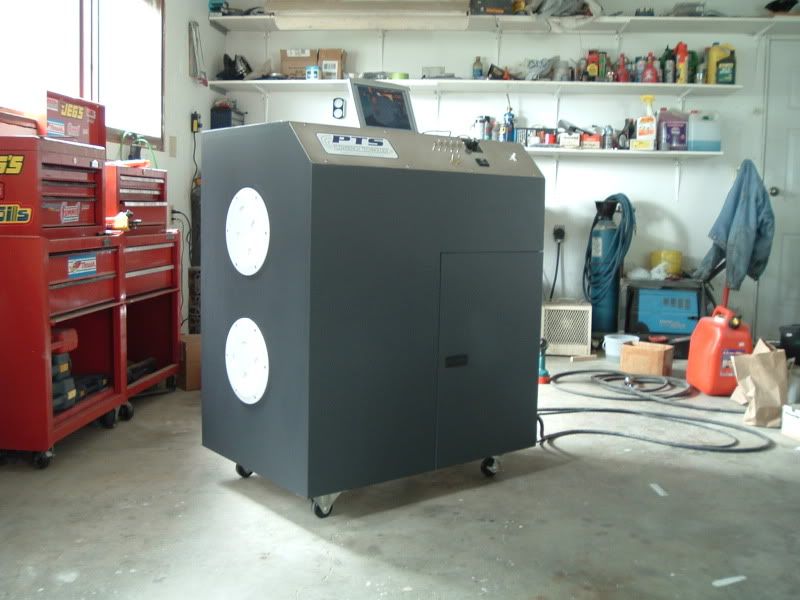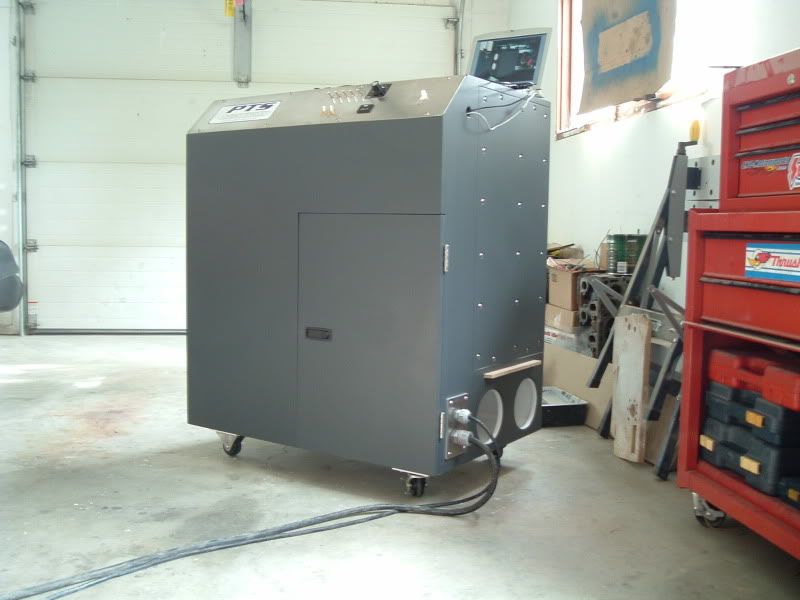 This is the Digital Manometer