Discussion Starter
•
#1
•
Ignore the dirty drivetrain; that will be remedied shortly.
I'm so happy the car is back from the body shop after the 10 month odyssey, I find myself going out to the garage every half hour just to make sure it's still there. Every time I peel back the car cover, I feel like I'm getting away with something.
It may have taken forever, but I sure can't complain about the quality of the work. It's really nicely done. Won't be long now before I have her back on the road; and I can't wait!
And yes, for those that don't know the project...it's 385...and powered by the knowledge of this forum, with a little of mine thrown in as well. Thank you all. My next post will be a big smoky burnout video.
Pictures...cropped to save bandwidth and embarrassment...the roll bar has yet to be cut, and looks like it should have some KC lights mounted on it.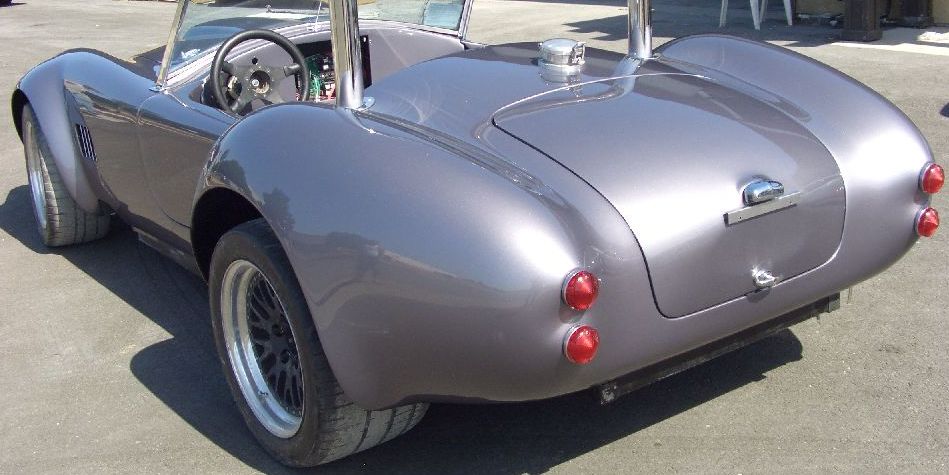 Here's the project picture site; in bad need of organization.
http://www.racesystems.com/cobra
Byron