Discussion Starter
•
#1
•
Planned build:
--IDT Ultra Block
--As-cast A460 heads
--572 cid
--DIY intake
--DIY exhaust
--Megasquirt fuel injection
--Pump gas friendly CR (10.75:1)
I
finally
got my IDT Ultra block in the mail on Friday ( 3-28-08 ) and brought it home. I've had my order from Lem patiently waiting at the house for a couple weeks now.
On my last engine, I made studs for the timing cover, water pump, and motor plate. That worked out so well that I decided to do it with this engine too. I used 5/16" all-thread (B7 = Grade 5) and cut them to length. I also drilled out and heli-coiled all the threads in the timing cover.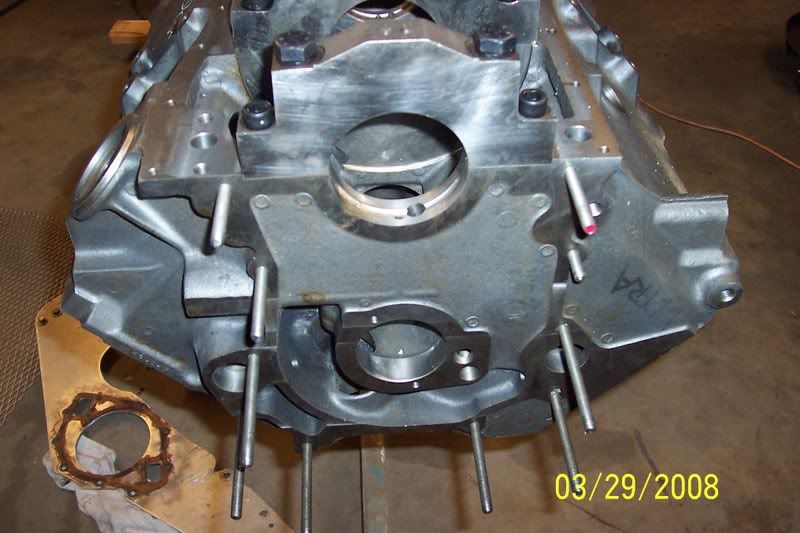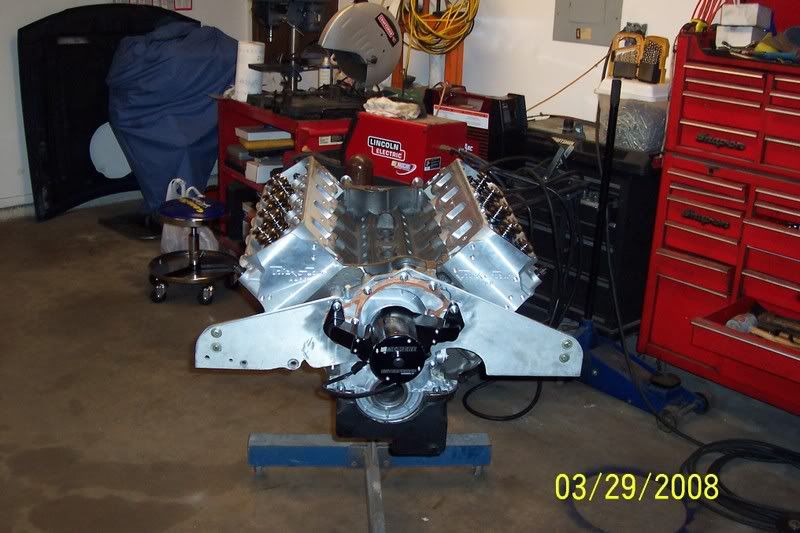 I have read that some people run into oilpan problems because of the 4-bolt mains. My Moroso FOX pan fit without a problem.
Dropping the engine in the car for the first time.
Driver's side header clearance: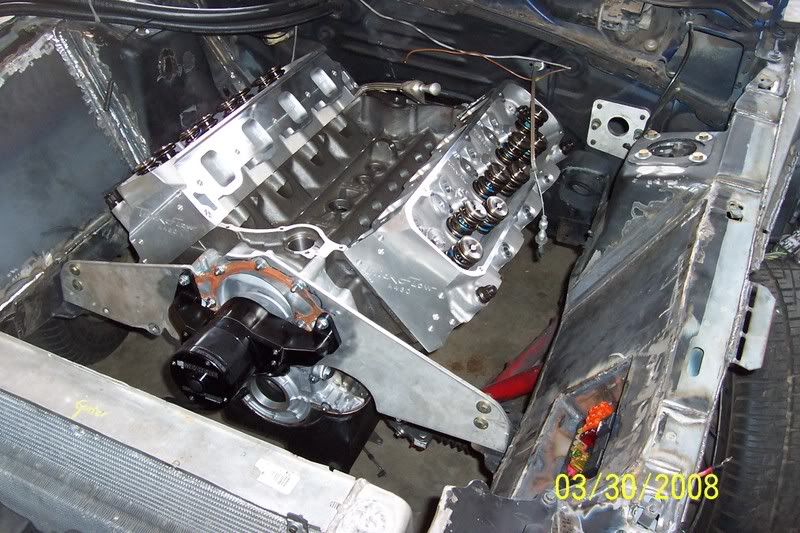 Passenger side header clearance: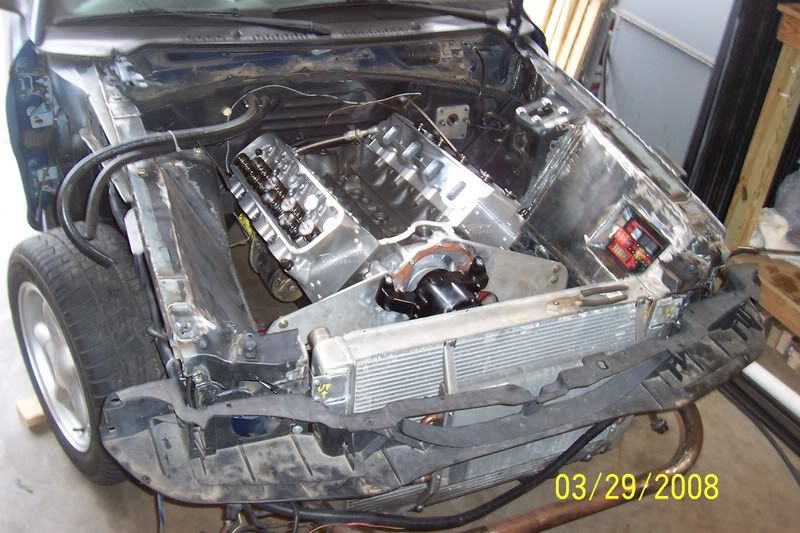 I relocated the radiator on this car because I was fed up with the lack-of-room between the water pump and radiator. I am very pleased with the results
.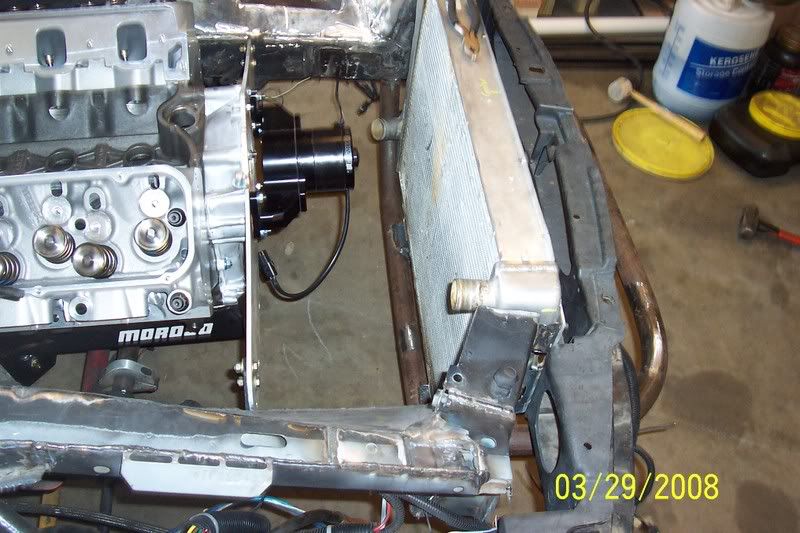 I am going to have a custom camshaft designed for this engine. Once I get those camshaft specs, I'll enter in the information into Pipemax. Pipemax will give me specific exhaust and intake specifications. I am planning on a Tri-Y header setup.
Have a good day!
Michael