Discussion Starter
•
#1
•
After 3 years of thinking about it and wanting to do it, I made the decision to let Scott Johnston build me an engine.
I can tell you this: Scott is awesome to deal with! He took well over an hour to discuss details on the first call, and answered the 5,492 emails and texts I had about the whole build. Never once did he fail to be professional and prompt in responding. Scott is a class act who knows what he is doing.
Here are the build details:
9.2 to 1 504" BBF
Scat 9000 4.150" crank
Scat 6.8" H beam rods
Icon 857 28cc step dish pistons
Engine pro performance damper with timing marks to 40 degrees
hastings 1/16" 1/16" / 3/16" performance moly ring package
Clevite P series bearings
Dura bond FP 30 cam bearings
Melling M84D oil pump and new melling rear sump pick up
Melling brass plug kit
219/227 / 114 +4 custom ground cam for SD EFI DCR is 8 to 1.
Johnson Hylift notched lifters
Engine pro billet double roller 9 key timing set with torrington thrust bearing on cam gear.
Cam properly degreed in.
Ported F2 EFI intake
RHP New F3 EFI cylinder heads with Comp springs
Custom length smith brothers pushrod. 5/16" chrome moly .080" wall.
Felpro EFI gasket set which includes the high performance 1018 head gaskets and one piece oil pan gasket.
All engine accessory bolts except head bolts are stainless
Block thermally cleaned and steel shot peened.
Bored to size, deck plate plateau honed, 0 decked. Pistons .005" out.
Oil passage mods from pump flange to oil filter.
Dyno will come week after Christmas, but Scott is projecting 420 HP and 570 TQ. Dyno will be carb, but the combo will be Speed Density EFI in the truck.
My truck is a 1997 on 47 inch Goodyear MVT radial military tires. 5.13 gears, ZF5 tranny, custom HD driveshafts, disc brakes in rear, hydraulic assist steering, the list goes on. While the stock 460 was adequate, I wanted a LOT more power than the factory powerplant.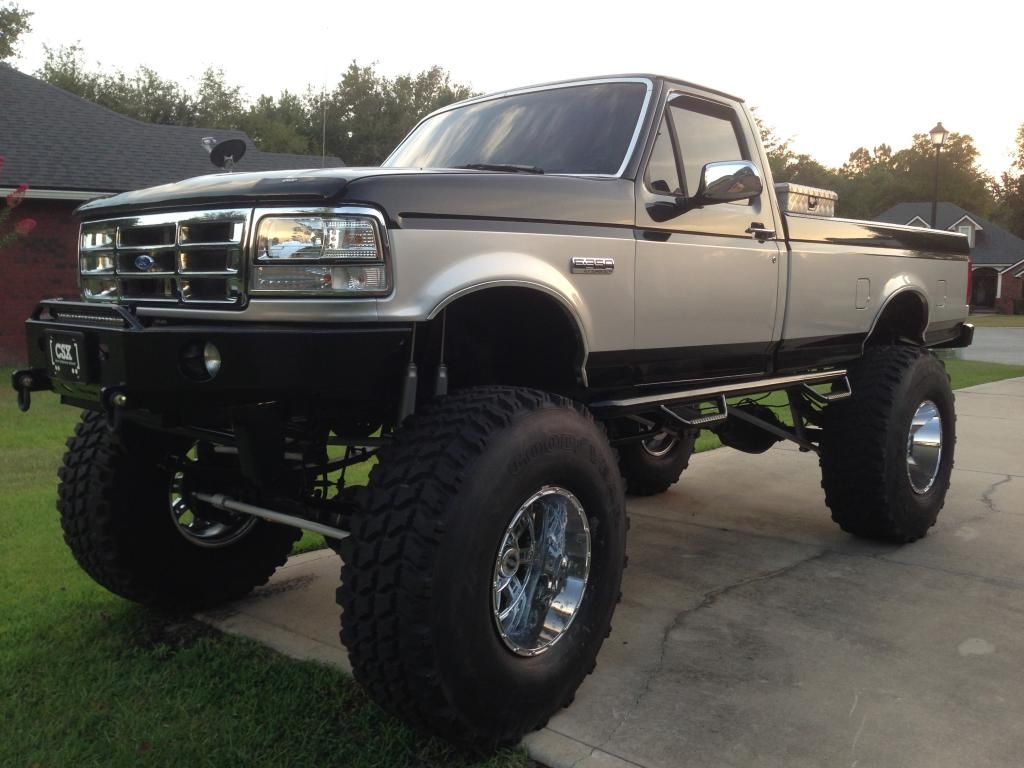 Here is the redneck way to remove an engine.....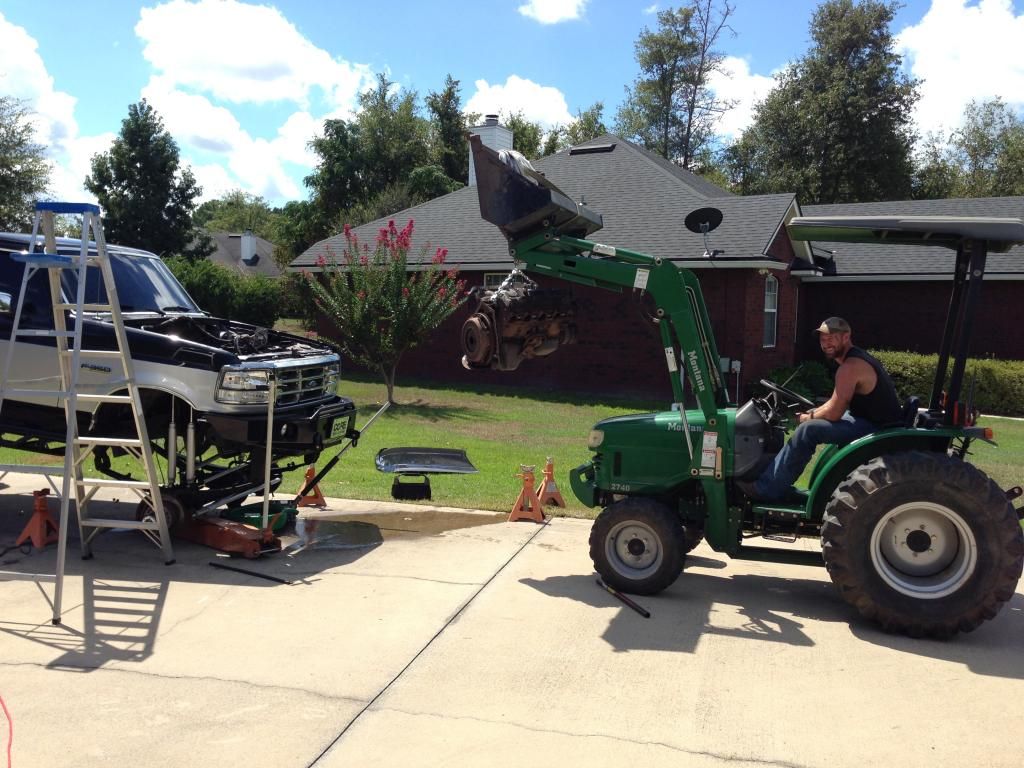 Cleaned up short block coming together.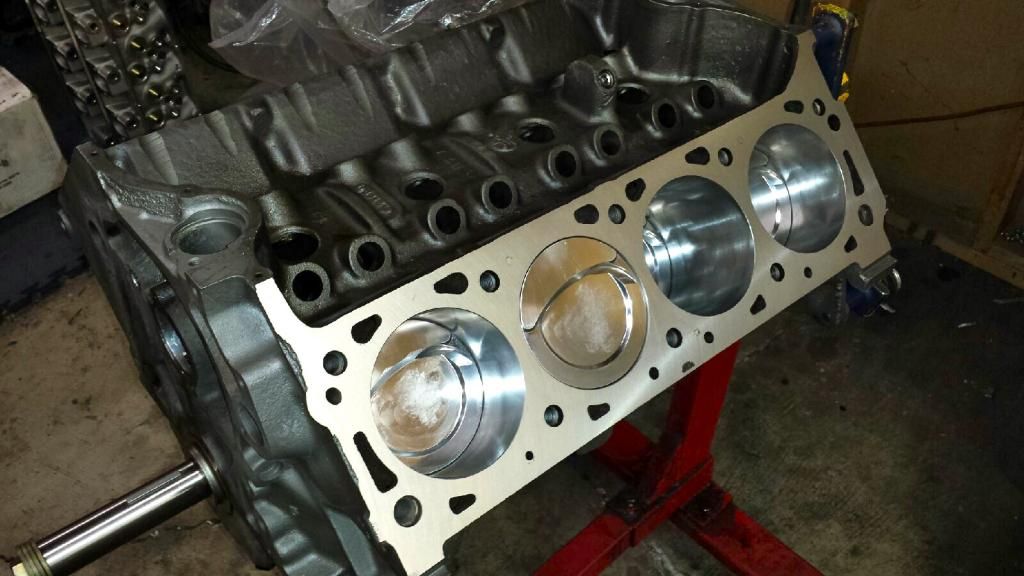 Crank installed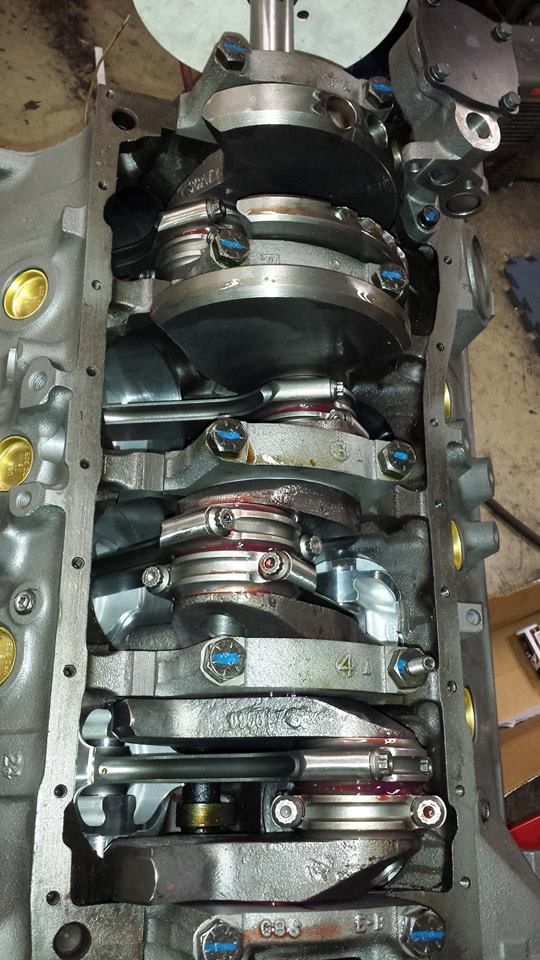 Cam degreed in properly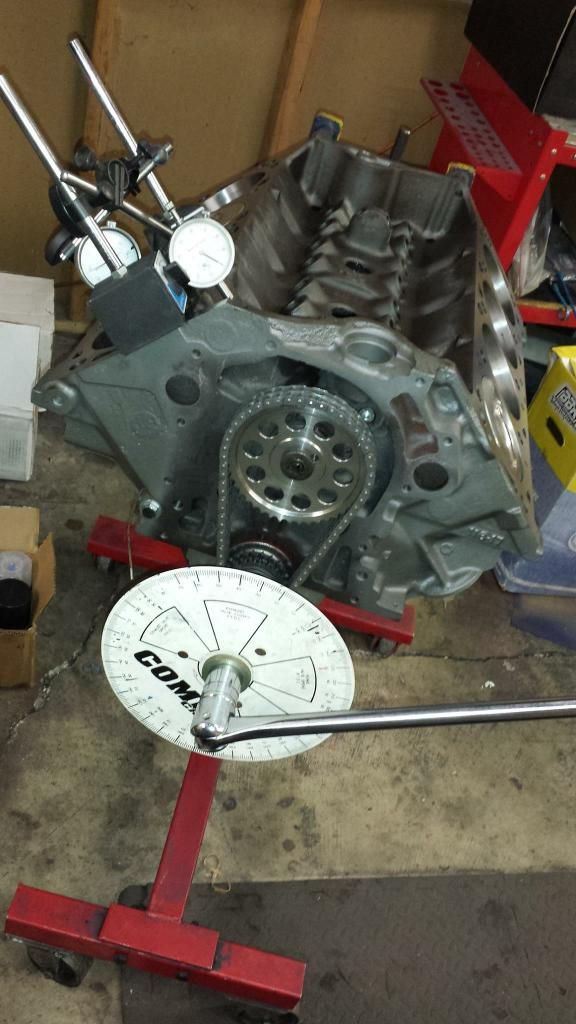 I went with a black wrinkle paint on the oil pan and valve covers just to do something a little different.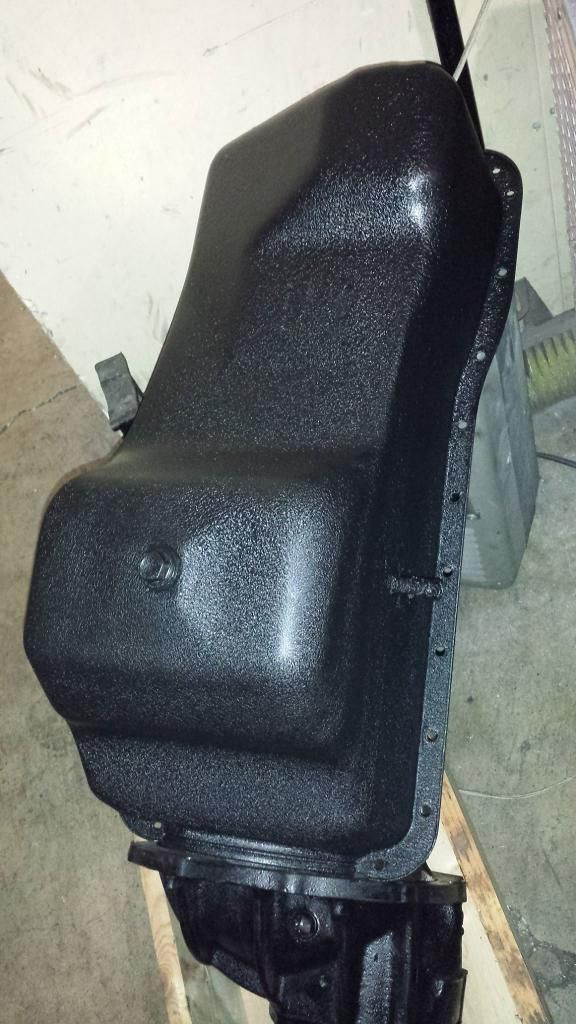 How it looks on red block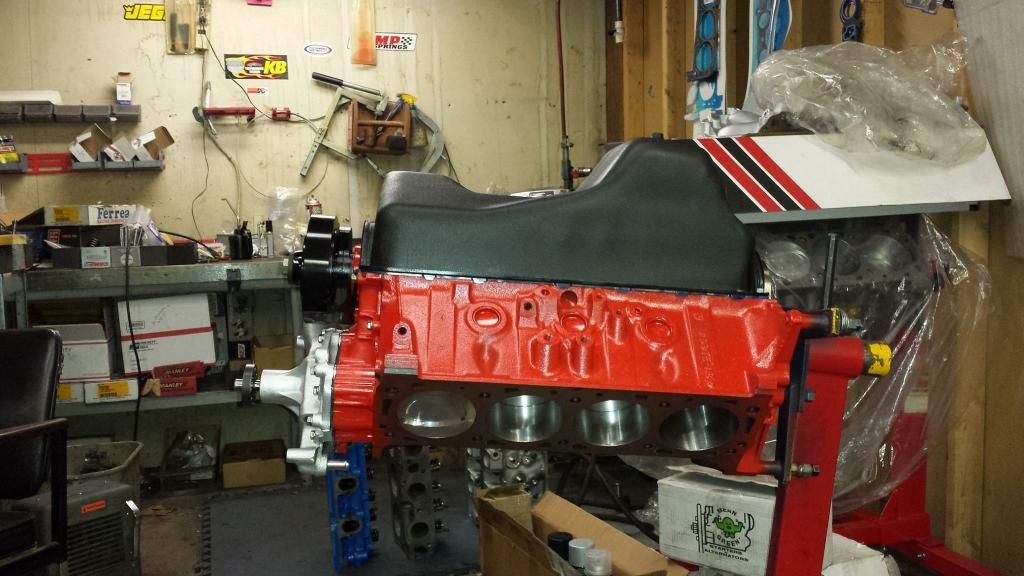 BRAND NEW heads (since old ones had header bolts broken off and cracked ears). Comp springs and ported for higher flow by Scott.
Ferrea valves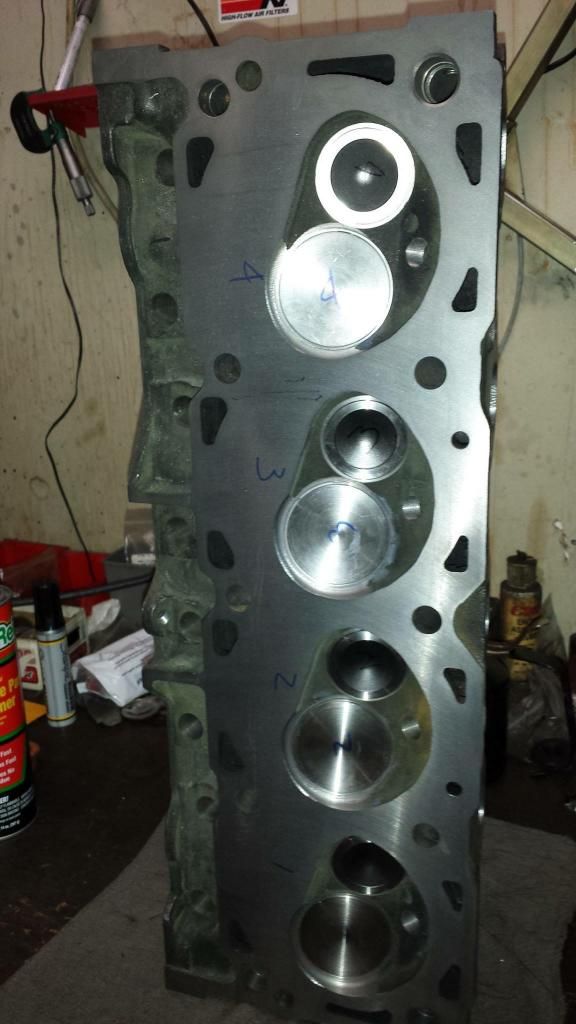 Heads on, everything coming together.