Discussion Starter
•
#1
•
Im going to be changing my setup and theme for my gauge cluster… so I have a lot of stuff going to be for sale.
Here's what I got: All but one are Stewart warner performance gauges, LED Red lighting (can be changed with bulb), MADE IN THE USA, Through the dial lighting. These are my favorite gauges and very hard to get now. The speedo only has 500 miles on it about and the tach is the same They are 5" gauges but I was able to fit them in my stock firebird gauge cluster (see pic). The speedo is programable and therefore gear changes and tire changes are not a problem as you can just reprogram infinitely. I paid ALOT of money for these gauges. They are black face, silver bezel and through the dial lighting… much better than the auto meter perimeter lighting
[email protected]
All Have RED LED bulbs but can put whatever you want in. All sensors come with senders/sensors that are required to work.
2 1/16" Electrical Water temp 140-300*F
$50 shipped
2 1/16" Mechanical Oil pressure 0 - 100psi
$45 shipped
2 1/16" Electrical Oil pressure 0 - 100psi
$60 Shipped
2 1/16" Electrical Volt meter 8 - 18V
$35 Shipped
2 1/16" Mechanical Vaccum/Boost 30" - 15psi
$50 Shipped
5" Electric Speedo 0 - 160mph, Digital odometer, programable
$200 Shipped
5" 8K Tach
$130 Shipped
2 1/16" Glow shift Tinted Oil Temp gauge with sensor
$50 Shipped
I also have my stock gauges that are left which include. Fuel level, Oil PSI, Voltage, water temp. Has RED LED bulbs but you can swap them out.
If I can't get what Im asking I will save them for another project… figured I would help some guys out if they need them.
Here are most of the gauges and how they looked on my car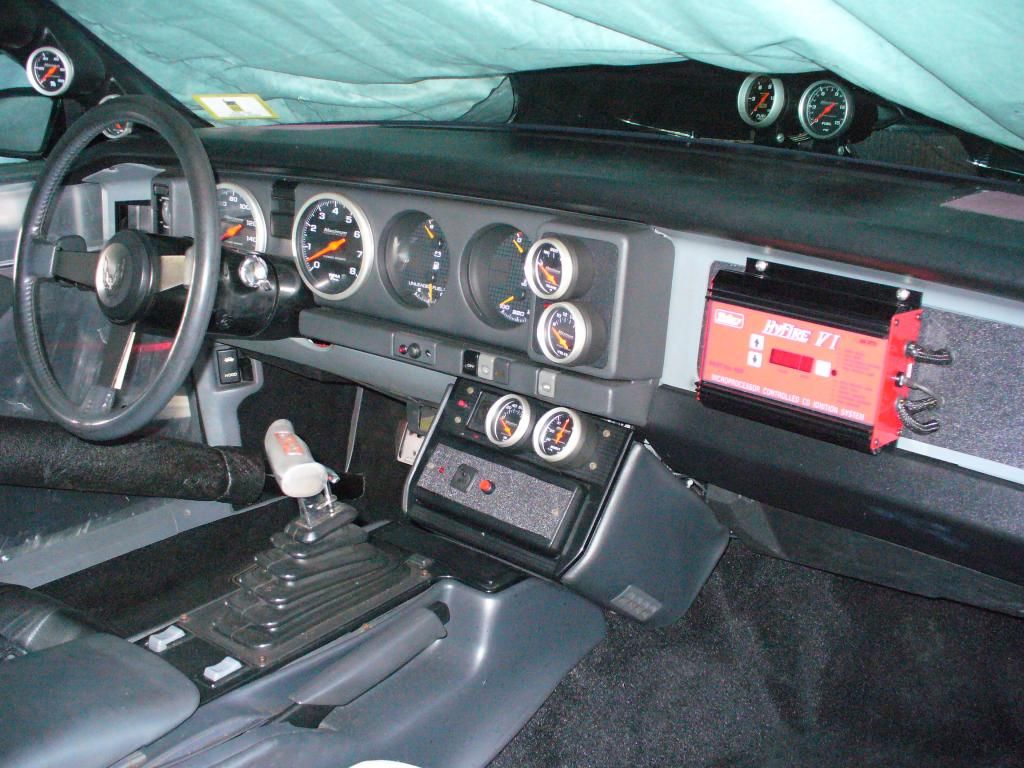 Close up of speedo/tach