Discussion Starter
•
#1
•
I walked into the shop today and saw that my dad had started yet another project without finishing the last four!! He will have to live to be 180 years old to finish these things!!
This is a picture of about half way through the shop. I just drove the black 34 three weeks ago.
this is a picture from the back of the shop looking toward the front.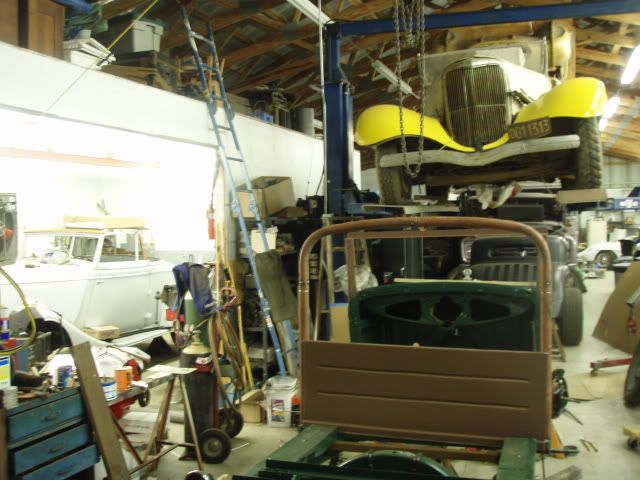 This is a picture of the car he drew in 1959 when he was 18. He found the picture again in 1991 and decided to build it. It has a 4.6 mod motor, with a 5-speed, and cantalevered suspension. It's been 18 years and just now got it running...
Anyone else have this disease??????? Wade