Discussion Starter
•
#1
•
Lucas Gallery of Fine Auto Art
428 Fast Lane. Short Stroke, Ky. 70460
Phone: 502-647-XXXX
Congratulations,
All "Designs by Damon" Auto Art unique creations are accompanied with an official letter of authenticity depicting the actual creation process and know facts.
You now own a part of historic auto art history. This one of a kind creation began life as one of eight matching pieces. This particular piece is one of Two known to exist. Originally used in a 428 Cubic Inch Ford powerplant, it fell victim to a broken cam and a dropped valve thus creating this fine piece of art you now own and cherish.
The name of this creation is "OH ****" reflecting the thoughts of the owners as the large amounts of metal and aluminum collided creating this unique design. A Big F-ing Hammer and an Acetolyne torch were used to remove this particular piece from its mating components in order to salvage the crankshaft. This Extremely RARE piece of art was recently discovered on a storage shelf located at Sea Racing Inc.
For future inquiries or orders please reference the following information. Feel free to contact Lucas Gallery of Fine Auto Art if you have any questions. Thank you for your patronage.
Invoice Number: 385
Customer Number JH466
Design Name: "OH ****"
Date of Purchase Feb. 28, 2006
Regards,
Lucas Damon Sea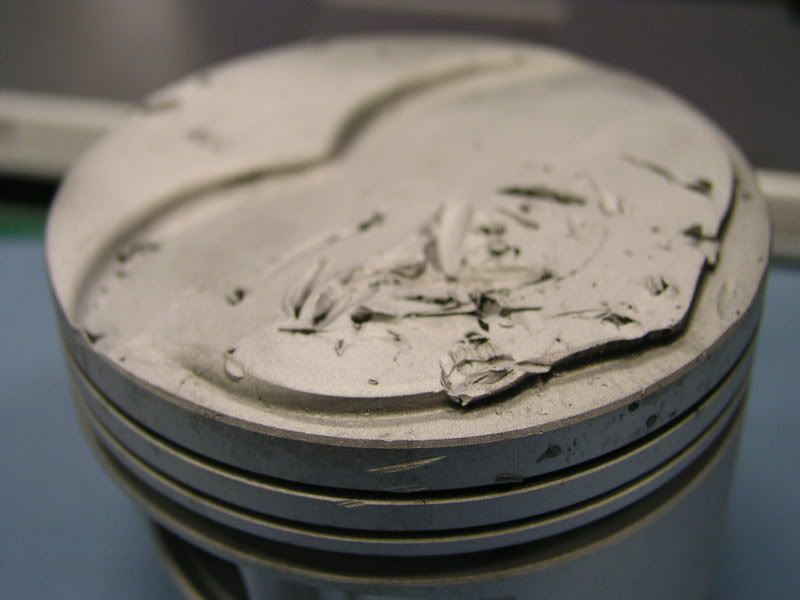 Now you guys know what you're playing for :lol:
Never pay again for live sex! | Hot girls doing naughty stuff for free! | Chat for free!